A Rs 511-crore drinking water project has been sanctioned for Siliguri Municipal Corporation (SMC) area by the central government under its Atal Mission For Rejuvenation and Urban Transformation (AMRUT) scheme.
Gautam Deb, the mayor of the SMC, said: "The long-standing demand for a comprehensive drinking water project for the residents of Siliguri has been approved under the central government's AMRUT-II scheme. The estimated project cost is Rs 511 crore."
The modalities about the implementation of the project will be announced from Calcutta by the end of the month, the mayor said.
While the lion's share of the project cost is provided by the Centre, the state has to chip in 15 per cent of the project cost while the local body's share usually stands at 5 per cent.
AMRUT is a project under the Union housing and urban affairs ministry and the thrust area of the mission is water supply, sewerage and storm water drainage management, non-motorised urban transport and creating green spaces.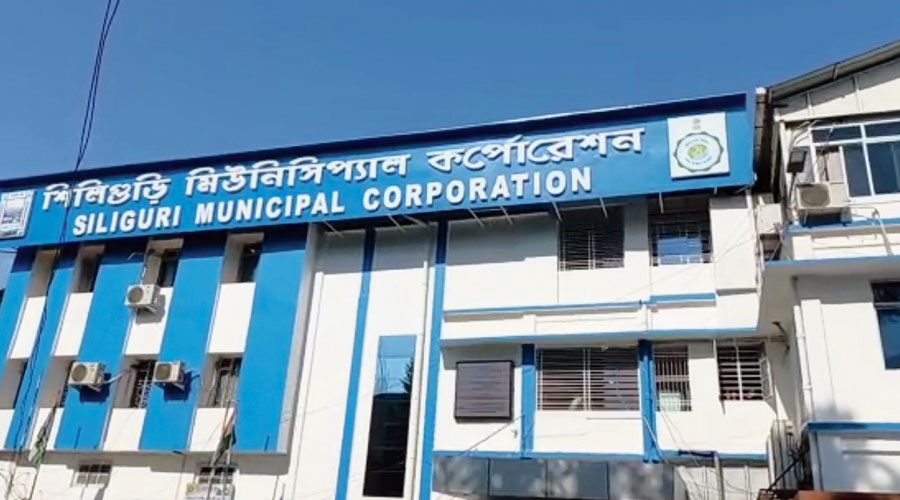 Siliguri Municipal Corporation headquarters File Photo
The Siliguri project aims at providing 135 million litres of uninterrupted supply of drinking water to the residents of 47 wards every day.
The population within the SMC area is around 10 lakh.
Sources said that the city needs around 80 million litres of water daily but only about 50 million litres are supplied on most days.
Water is drawn from the Mahananda canal to the water treatment plan that is run by the state public health engineering department. The plant at Fulbari on the southern fringes of the city filters water and supplies it to the civic areas via four overhead and 10 underground reservoirs.
Deb had raised the issue with chief minister Mamata Banerjee when she was on her visit to Kurseong in October last year.The chief minister, however, had then said that the government was in the middle of an austerity drive. The SMC had then scouted for alternative sources of funds, an SMC source said.
Mayor Deb also said that the sewerage of the city would be revamped with help from Calcutta Metropolitan Development Authority.
New SMC building
The new administrative building of the SMC, being built at an estimated cost of Rs 6 crore, will be made by December, sources said. The G+4 structure is coming up on an adjacent plot to the present SMC building.