Carey cemetery wall broken
Residents accuse builder of demolition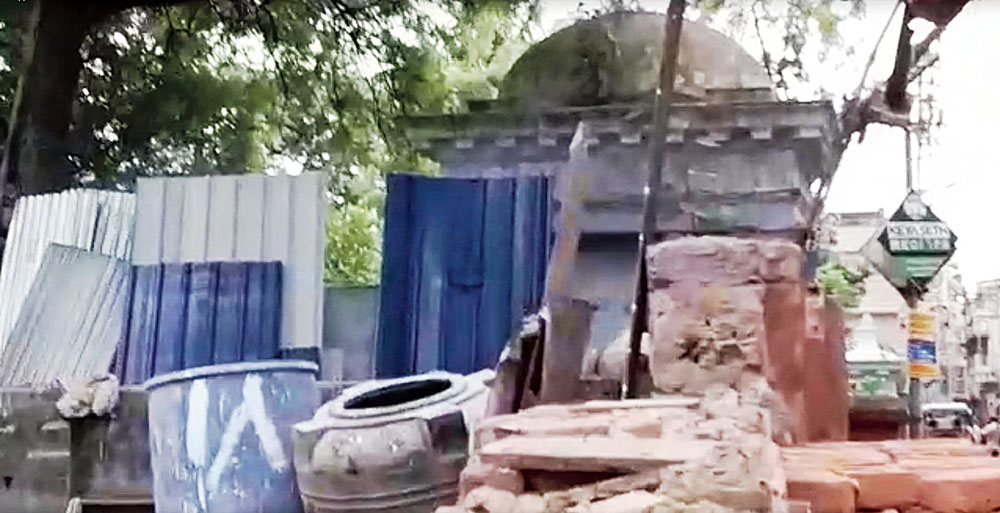 ---
---
The perimeter wall of a cemetery where 18th century missionary and educator William Carey was interred in Serampore, in Hooghly district, has been smashed allegedly to dump construction materials on the graveyard for a building coming up on an adjacent plot.
Residents of the town, around 50km from Calcutta, said the wall had been smashed a month ago. The protest against the destruction gained strength after a woman circulated pictures of the demolished wall and a video on social media.
Carey was a British missionary who translated Ramayana into English and Bible into several Indian languages, including Bengali. He founded Serampore College along with fellow missionaries Joshua Marshman and William Ward 200 years ago.
"How can a builder break the wall of a compound that does not belong to him?" asked a Serampore resident.
Chandernagore resident Neline Mondal posted on Facebook: "Back boundary wall of William Carey's graveyard partially broken DOWN for building high-rises". She also shared photographs and video showing the broken wall.
"The wall was broken in a way that created enough gap for people to transport construction materials through it," said Neline, a French woman who has made Chandernagore, another Hooghly town steeped in history, her home.
The pictures show several tin plates and corrugated sheets placed against a tomb.
"We have contacted the state heritage commission and the Archaeological Survey of India," a resident said. No official could be contacted for comment.