CM says Metro services can resume with social distancing
Suburban trains can also begin in phases and railway officials can 'talk to' the state government, she said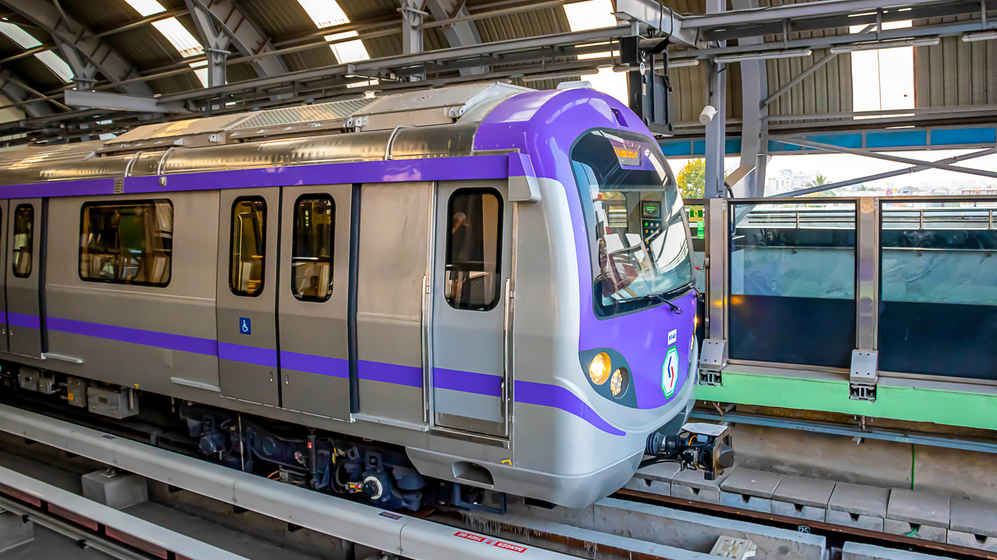 ---
|
Calcutta
|
Published 27.08.20, 05:00 AM
---
Metro services can resume by maintaining social distancing norms, chief minister Mamata Banerjee said on Wednesday.
Suburban trains can also resume in phases and railway officials can "talk to" the state government on resumption of both services, she said.
But railway officials said they would wait for directions from the Centre before approaching the state government.
"If Metro authorities want to resume services, by maintaining physical distancing norms… we don't have any objection. Similarly, if local trains resume gradually… may be one-fourth to start with. If this is done, we don't have a problem. The railways can talk to us on resumption of services," Mamata said at Nabanna.
Asked about the statement, Metro general manager Manoj Joshi said: "We will work out the modalities with the state government. But the ministry of home affairs has to allow resumption of Metro services first. The railway ministry will then take a call on specifications."
Metro services have been suspended since March 25 because of the Covid-19 curbs. On June 29, the home ministry had issued guidelines that listed Metro among activities that would not be permitted. The guidelines were issued hours after Mamata had said her government would talk to the railways for partial resumption of Metro for essential service providers.
Railway sources said any direction on resumption of services from Delhi would come with a set of standard operating procedures, like the number of passengers allowed in each coach. The implementation of the SOPs will be challenging because most trains in the Metro fleet do not have cameras inside them. "For effective crowd control, the feed has to be accessed by the control room," said an official.
An eight-coach Metro train can seat around 400 people. The carrier used to ferry over 600,000 passengers a day before the lockdown. Maintaining social-distancing among even a third or fourth of that number would be daunting, officials said.
Access for only smart-card users and ensuring crowd control right from the station gates are some of the steps being considered by Metro for resumption of services, sources said.
Eastern Railway officials said they, too, were waiting for a nod from Delhi. "The chief minister spoke of the resumption of one-fourth of local trains. That might make crowd control more difficult because most local train passengers are office-goers or workers," said an official.
"Anything we do for crowd control and social distancing, we cannot do without the help of the state government," said Sheelendra Pratap Singh, the divisional railway manager of Sealdah.