Suspect in Sinthi burglaries arrested
Two laptops, cash and gold ornaments have been recovered from him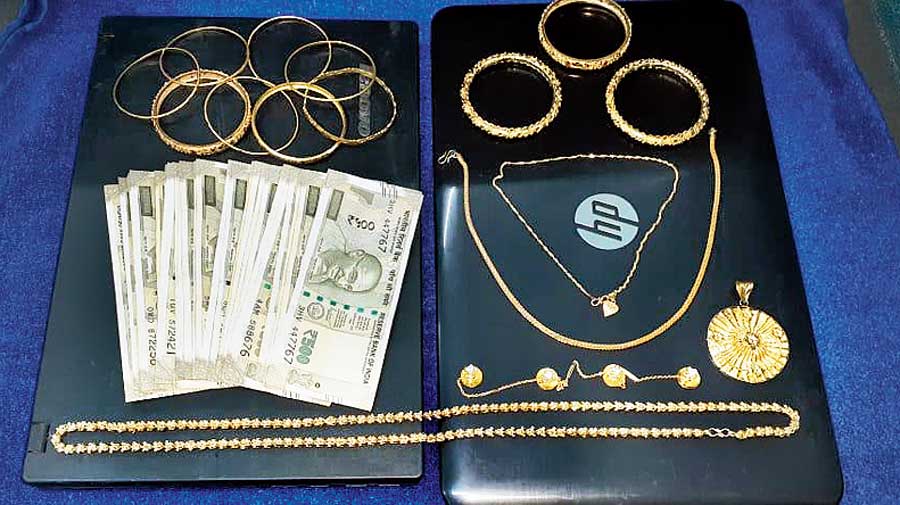 ---
Calcutta
|
Published 10.09.20, 02:52 AM
|
---
A youth arrested in connection with a cellphone theft has been found to have been involved in four burglaries reported from the Sinthi area, in north Calcutta, over the last four months, police said.
Each of the houses burgled in Sinthi has CCTV cameras on the road in front but police failed to identify any suspect based on the footage. The police tracked down Tapas Das, 25, while pursuing the trail of a stolen cellphone that was sold to a woman at Shyampur in Howrah.
Armed with sketchy details about the man who sold the phone to the woman, the police activated their sources and found that the suspect was a frequent visitor to a red-light zone in the Girish Park area of north Calcutta.
Das was arrested from the area on Tuesday night. "We have recovered two laptops, cash and gold ornaments from him," said an officer of the detective department. Some of the items were stolen from Sinthi.
The investigators reached the woman who bought the stolen phone by tracking its IMEI number. She apparently told the cops that she had bought the phone from a man.
"We got some clues about the man's looks from the woman. The descriptions matched that of Tapas Dey, whose name figures in the crime records section at Lalbazar. Based on source information, we learned that Dey was in a habit of going to a red-light area in the city. We launched surveillance but learned that he had started visiting another red-light pocket, in the Girish Park area," the officer said.
"We have come to know that Das was involved in four burglaries in the Sinthi area over the past four months. He has also admitted to having committed burglaries in Chitpore, Tallah, Lake Town and Baguiati," the officer said.
Senior officers at Calcutta police said they would contact Lake Town and Baguiati police stations, which are under the Bidhannagar commissionerate, to gather details about the crimes.