Sheds gutted in Salt Lake fire
The structures were made out of bamboo poles and tin; there was diesel and other flammable materials in the construction site and the blaze started spreading rapidly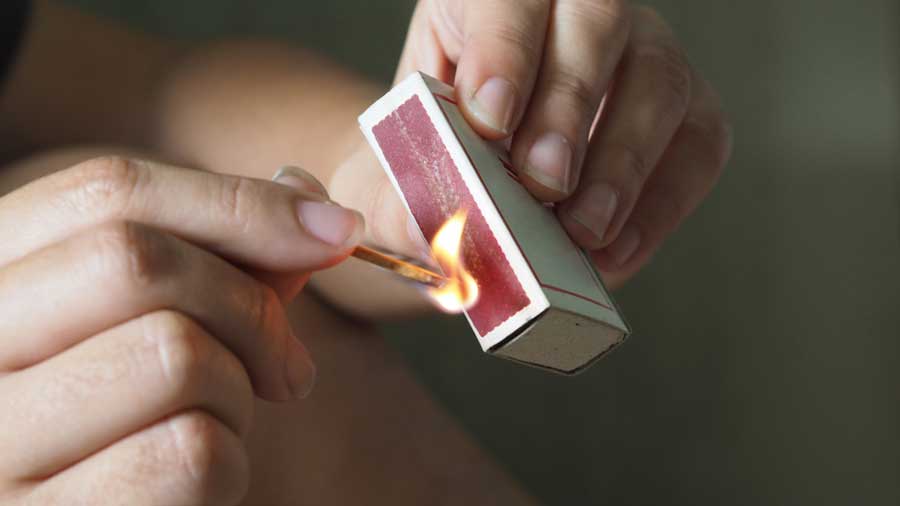 ---
---
A fire broke out at a construction site behind the Webel building near the Technopolis bus stop in Sector V on Saturday morning.
No one was injured.
Five fire engines from the Sector V fire station doused the flames in 45 minutes.
Workers at the site tried to put out the flames using water from pipes and buckets.
The fire started from a shed where some workers were cooking lunch, a fire officer said.
"The sheds are made of bamboo poles and tin; there was diesel and other flam-mable materials in the construction site and the fire started spreading rapidly," the officer said.
Some sheds where the workers used to sleep and the kitchen shed were destroyed, he said.