Calcutta teens fight cyber sexual peril
The students, from Classes IX to XII, have undergone training to encourage youngsters to speak up against human trafficking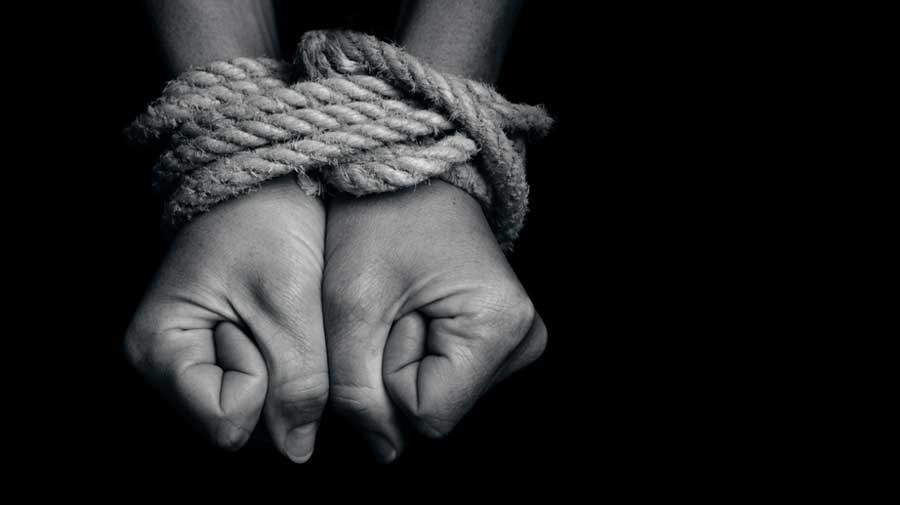 ---
|
Calcutta
|
Published 14.08.20, 04:22 AM
---
A group of students has started an online campaign to create awareness against trafficking and to stand up for human rights at a time when traditional ways of trafficking is going the online way.
The students, from Classes IX to XII, have undergone a three-week training by NGO International Justice Mission, Calcutta, to encourage youngsters to speak up against human trafficking. The idea is to reach students through their peers at a time when the pandemic has forced every activity to be online and "spotters" are using the cyber space to track and trap students online and solicit sexual services for clients.
The student leadership programme was held for four students each from La Martiniere for Girls, St Xavier's Collegiate School, The Heritage School, Delhi Public School Megacity, South City International School, Sri Sri Academy and The Newtown School.
Trafficking and child sexual abuse is not limited to those from slums or the lower-end of society, an official of the NGO said. Even children from the upper middle class or higher social strata or from broken families are vulnerable targets, the official said.
"We have to tell kids about the dangers. Children are unaware of these dangers and the social protection they have in schools or at homes is not there in the online space," Sisir Thanikal, the NGO's community engagement head, said. "So, we need to talk about it freely… that anybody and everybody is vulnerable and has to be careful."
The perpetrators have adapted themselves to the online space, Thanikal said. "They enter platforms or groups of youngsters and befriend them with a false identity and seek salacious videos or photographs and blackmail them with those. They are generally asked to enter a private group online and perform or links are sent to clients and perpetrators get paid."
Students get to know of the dangers of the online world through value education classes but it is more acceptable when it comes from their peers, Rupkatha Sarkar, the head of La Martiniere for Girls, said.
"In the current times when students are using the Net prolifically they must be aware of cyber security and bullying and of the kind of networking that happens online and that they can become victims unknowingly," Sarkar said. "They need to know whom to befriend on the Net, the limits they need to set and how much exposure they can allow."
Young students take this online world to be real but it is filled with people with fake identities. "The perpetrators make students feel comfortable and win their confidence so that they share videos of themselves. Often, students are trapped online because they are misled by romance and excitement," Agnes Toppo, the NGO's senior coordinator for community engagement, said. "The current trend has shifted online with most young people holding a social media account."