Jadavpur University teacher files police complaint
Some social media comments dehumanising and amounting to harassment: Murmu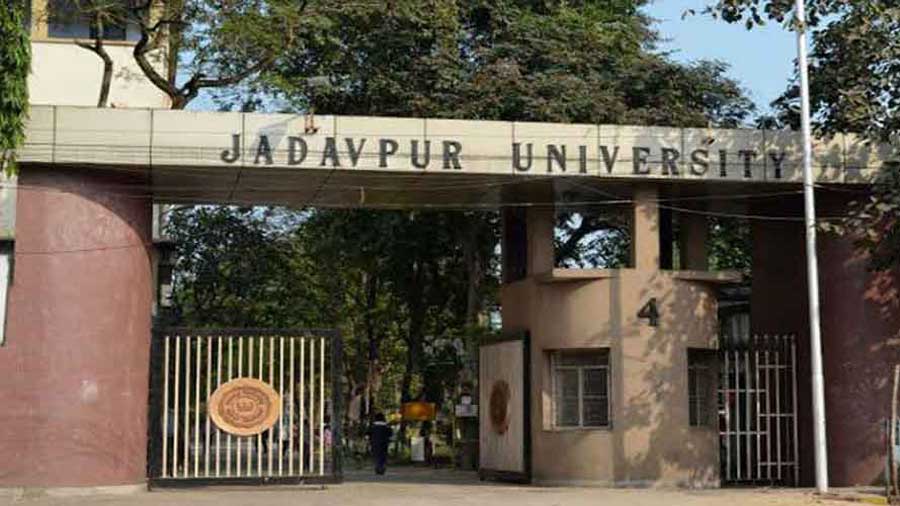 ---
|
Calcutta
|
Published 11.09.20, 02:38 AM
---
A Jadavpur University teacher who was identified by her "Adivasi" background by a student of another institution and told that she was not qualified to comment on exams has written to Jadavpur police station what she has been facing on social media.
The associate professor's writing on Facebook that an academic year could not be more important than a student's life was the trigger.
Maroona Murmu told Metro that the experience was "dehumanising and amounting to harassment".
She lodged a formal complaint with the police station eight days after she had faced the student's rant because she continues to be trolled and the student had defended whatever she had said in a post on social media, Murmu said on Thursday.
The complaint, running into four pages, was mailed to the officer in charge of Jadavpur police station early on Thursday.
"In the complaint I have narrated the chronology of what I experienced on my Facebook wall, starting from September 2 when the student — whom I did not know — posted comments identifying me by my 'Adivasi' background and said in various ways that I was not qualified to comment on examinations given my background. These comments are dehumanising and amount to harassment. I have asked the police to do what they deem fit based on the complaint," she said.
The associate professor of JU's history department said the post the student had put out on social media on Monday night virtually defending what she had earlier said "was another round of humiliation". "Following legal advice, I decided to lodge the complaint."
She has said in her complaint that the actions of the student of a government college in the city fall under the SC/ST atrocities prevention act, Murmu, who has been teaching at JU for over a decade, said.
"In the complaint I have written, it also falls under sections of the IPC, which describe offences about promoting enmity in different groups on grounds of religion, race, creed, place of birth. I want the police administration to take it up," Murmu said.
The teacher said 1,900 comments in support of the student had flooded her comment box when she sent the complaint.
She told this newspaper: "I feel that certain rights of mine, both as an individual and also as a person belonging to a particular ethnic background, have been violated."
Murmu said someone sent her a screenshot suggesting that hashtags like #stopreservation and #shameeonmurmu has been created to express support for the accused. "Presently Murmu Ji is spewing hatred against… (she has named the student). Our first order of business would be to stall her. Plz friends report against her profile in every social media platform," says one purported post from this group.
An officer at Lalbazar said cops had taken cognisance of the complaint and an FIR would be lodged. "We are in touch with Jadavpur police station," the officer said.
The exchange between Murmu and the student had taken place on September 2 when most people in the country were debating the central government's decision to conduct exams despite the pandemic.
Commenting on a friend's post, the JU teacher had written on Facebook: "One year in this long life cannot be bigger than life itself, no exams this time."
The student responded saying: "Maroona Murmu, that's what surprised me…. How could a professor of JU think like that…. I am astonished…. I don't want to belittle you, but this is the difference between quota and unquota…. You don't need to be a so-called professor to understand that life is more important than life's one year…. The problem is not about missing a year…. It is about progress because of caste and being disadvantaged for life despite having the ability…."
After she found a battery of takers, the student had posted on September 3: "This morning, just reminded one 'Murmu' Santhali in restrained language that she is an Adivasi…. But some uncles and aunts of her age reminded me that some so-called professors sitting at home have grown a thicker layer of fat."