IIT Kharagpur alumni fund eight scholarships
Over Rs 65 lakh has been allocated exclusively for undergraduate girl students for 15 years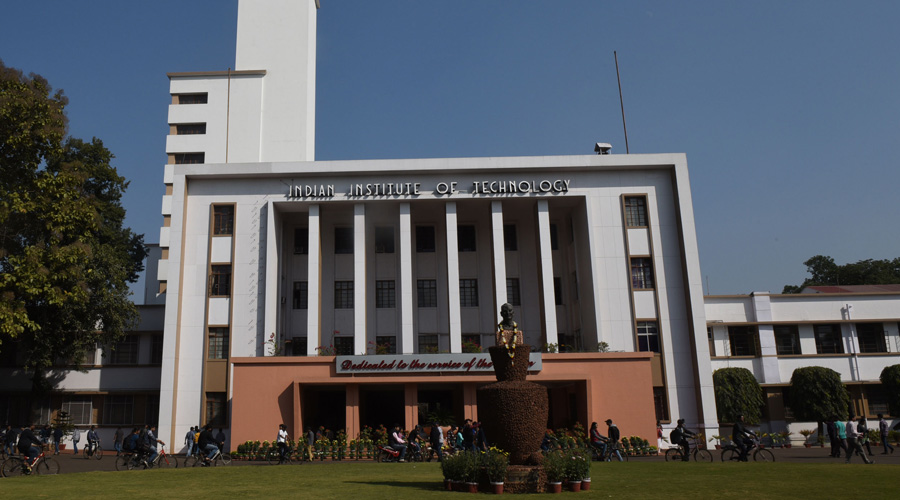 IIT Kharagpur
File picture
---
Kharagpur
|
Published 13.03.21, 02:18 AM
|
---
Eight former students of IIT Kharagpur have raised a corpus of around Rs 2.25 crore to support students in need.
IIT Kharagpur has instituted eight new student grants for the ensuing autumn semester scheduled to begin in August this year, following the generous contribution from the former students and their families.
An official of the institute said that over Rs 65 lakh has been allocated exclusively for undergraduate girl students for 15 years.
A virtual MoU was signed with the eight alumni and their families for instituting the student grants at a recent event that was attended by IIT director V.K. Tewari.
Factors like annual income (Rs 6 lakh a year) and academic performance (cumulative grade point average in a semester) will be taken into consideration to determine who will get the scholarships, said an IIT official.
Debashis Chakraborty, an alumnus of the 1981 batch from the chemical engineering department, has set up the late Smt. Gopa Chakraborty Scholarship for female students in the fond memory of his late wife.
"The scholarship amount will be increased after every four years to cope up with the inflation rate," said an official.
Chandrasen Gajria, an alumnus of the 1970 batch from the chemistry department, has set up a Sobhraj and Krishna Gajria Scholarship, which will provide annual support to students of the chemistry department.
A teacher of the institute said the scholarships would help students with financial constraints to pay hostel fees and to meet study expenses.
"Those who come from weak financial backgrounds must be facing steep hardship because of the Covid induced shutdown in economic activities. For them, the launch of fresh scholarships would be a boon," he said.
V. K. Tewari, the director of IIT Kharagpur, appreciated the donors for their generous contributions and for keeping welfare of the institute in their hearts. 
Dean, alumni affairs, Subrata Chattopadhyay said: "Now that IIT Khargapur is an Institute of Eminence and guided by the New Education Policy, we are committed to bringing up the ratio of our girl students further. We have the mandate to cross the 20 per cent threshold at the earliest."