Extortion cuffs on Salt Lake spa employee
Spa employee arrested for allegedly blackmailing owner and posting her objectionable photographs on social media after she refused to pay him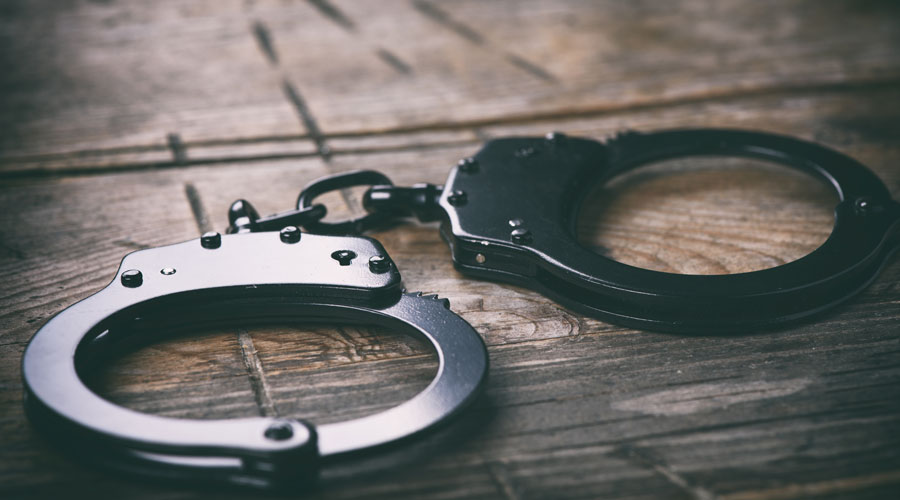 ---
|
Rajarhat
|
Published 04.12.20, 04:33 AM
---
An employee of a spa-cum-grooming centre has been arrested for allegedly blackmailing the owner and posting her objectionable photographs on social media when she refused to pay him.
Bidhannagar police said the accused, identified as Shahnawaz Hossain, in his 30s, had earlier been a guard at a highrise where the woman stays.
"They had met a few years ago when he was working as a security guard in the building where the victim lives with her family. The victim has said that on his request she employed him at her spa-cum-grooming centre," said an officer of the Bidhannagar commissionerate.
Initially, the woman had paid him some money when he allegedly threatened to send her photographs to her relatives but later she refused when his demands increased.
"At this point, when the woman stopped paying him, he threatened to post their intimate photographs and videos on social media. He then sent her objectionable photographs to her husband and posted them on social media," the officer said.
The woman lodged a complaint with Bidhannagar North police station on November 28, alleging blackmailing, criminal intimidation and extortion. The case was taken over by the cyber cell of the Bidhannagar commissionerate.
A case has been registered under IPC sections related to putting someone under fear of death to extort, extortion, criminal intimidation and outrage of modesty with words and gestures.
Hossain was arrested near Rajarhat on Thursday morning.
Officers said incidents of accused persons trying to use social media as a tool to commit crime have been happening quite frequently.
"It is important for women to come forward and report the crime to the authorities. There are strict cyber laws against online offences," said a senior police officer not attached to the case.
Hundreds of such incidents happen where women are subjected to extortion and blackmail by men they had trusted. However, only a few are reported.
Another officer said it was best to avoid clicking personal photographs with strangers or with persons whom we barely know.
Social media platforms, including messenger services, have become potential weapons of cyber crime.
Many cases have been reported to the police where a woman is blackmailed by her virtual friends, whom she had never met in real life but shared private moments with them through online chats.