Digital-divide caution from Jadavpur VC
Many students may not be able to afford a desktop computer or laptop at home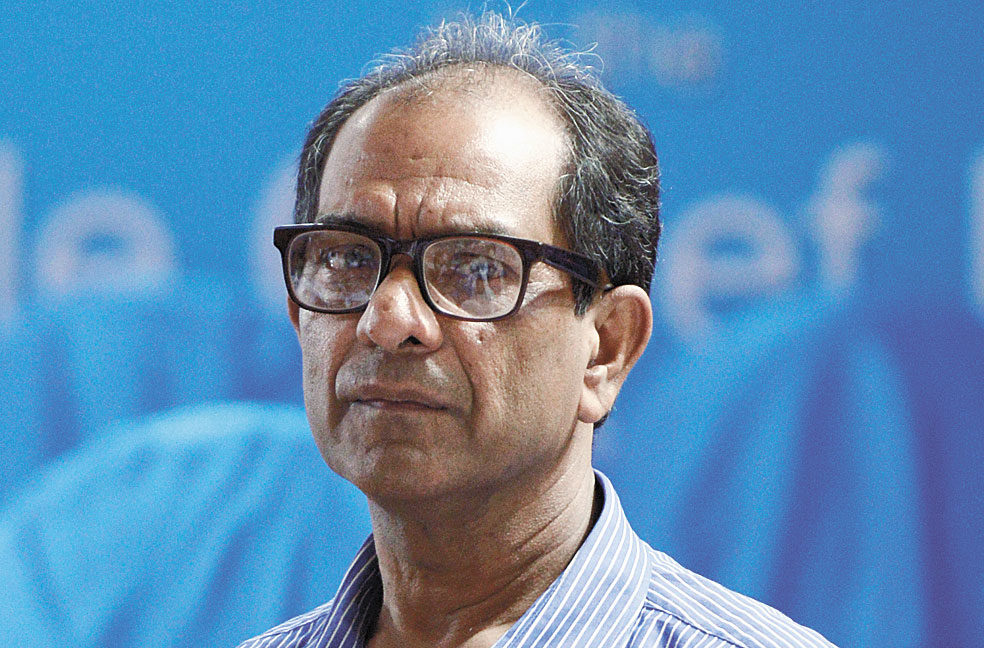 Vice-chancellor Suranjan Das
Telegraph file picture
---
Jadavpur
|
Published 02.04.20, 10:31 PM
|
---
The Jadavpur University vice-chancellor has asked teachers to be "cautious" about conducting online classes or sharing digital content as "many students may not be able to afford a desktop computer or laptop at home, or may be staying in a remote village, with limited or no Internet connectivity".
The note signed by VC Suranjan Das has been circulated among the heads of all departments under the arts faculty by pro-VC Chiranjeeb Bhattacharya.
Metro had reported last week that some teachers of the humanities stream at Jadavpur University were using the gaming platform, Discord, or digital facilities such as Skype to hold classes from home during the 21-day lockdown that began on April 24 midnight.
"I personally support taking online classes under this unprecedented Covid-19 pandemic on digital platform, like ZOOM or others…. However the socio-economic background of many JU students should be kept in mind. Many students may not be able to afford a desktop computer or laptop at their home…. Under these circumstances, option for online classes or digital content sharing should be exercised cautiously," the note from the VC said.
Asked why he had issued the note of caution, Das told Metro: "I am opposed to creating any digital divide among my students in the name of teaching through digital platforms. Teachers must keep in mind that our university has a heterogeneous composition in terms of students with many coming from villages, having limited or no Internet access. We should not be doing anything to make those students feel they have been left out."
A professor of the university said a substantial percentage of students across disciplines come from villages in South 24-Parganas, Birbhum, Bankura and other districts. Many of these students do not have computers and live in places with poor or no Internet connectivity.
"Digital divide is an issue for these students," he said.
"Soft copy of the class notes can be shared through email (or group email) to students of a particular class. However, it may kindly be noted that we have not taken any decision on online classes, and sharing digital content across email, and no central policy has yet been framed under the present circumstances. But I encourage online classes," the note said.
Das said he was aware that many undergraduate students of a college affiliated to Delhi University were also facing the problem of digital divide.
"Some of those students have gone back to places like Jammu and Kashmir because of the closure. When the teachers of a department tried to hold online classes for them along with others settled in cities like Delhi and Calcutta, the students complained of not being able to access the classes because of poor connectivity. Digital divide cannot be brushed aside," Das said.
Considering this divide, the VC has advised teachers against going evaluation/ grading for internal assessment online.
"Moreover, any sort of evaluation/grading for the internals must not be done through the online mode, as the facilities may not be available to all the students," Das has written in the note.
The higher education department has of late sought to find out from vice-chancellors whether they are taking recourse to digital platforms during the lockdown to complete the syllabus and sought to be updated about adherence to the steps.
Asked whether the digital divide would pose any problem, an official of the department said: "We have advised them to opt for digital platforms as much as and wherever possible. The universities have to work out a strategy accordingly."