Covid crisis: Industrial units asked to hand over oxygen cylinders
The hospitals are struggling to avert a shortage of medical oxygen as the supply remains erratic and the demand keeps increasing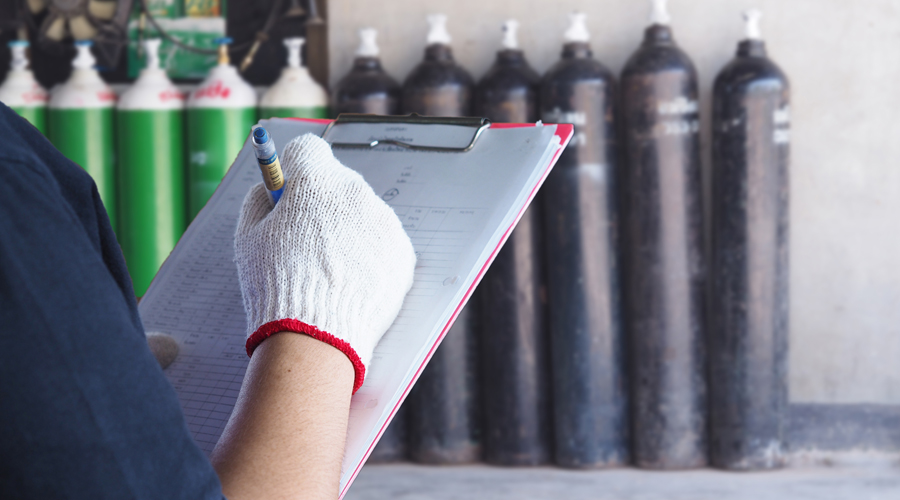 ---
Calcutta
|
Published 11.05.21, 01:32 AM
|
---
The health department is asking industrial units in Calcutta and its adjoining areas to hand over oxygen cylinders used for industrial purposes so they could be refilled with medical oxygen and supplied to hospitals.
A number of hospitals are struggling to avert a shortage of medical oxygen as the supply remains erratic and the demand keeps increasing following a steady rise in the number of Covid patients.
In little over a month, the state's medical oxygen requirement has shot up from around 160-170 tonne a day to close to 470 tonne.
Officials at Swasthya Bhavan said the demand was likely to reach 550 tonnes a day in the next few days.
Bengal's production capacity is around 560 tonne a day and a part of it is being sent out to other states, prompting chief minister Mamata Banerjee to write to the Prime Minister demanding more allocation for Bengal. Another concern is a shortage of cylinders. 
Health department officials, along with their counterparts from district industries centres and the directorate of drug control, are taking stock of the number of cylinders that are being refilled with medical oxygen and the number of those lying with industrial units.
Teams have been set up to monitor the availability of cylinders for Calcutta and the adjoining districts of North and South 24-Parganas, Hooghly, Howrah, East and West Burdwan and Naida. The teams will visit factories, commercial plants and production units to find out the number of cylinders filled with industrial oxygen that are lying unused.
The ministry of home affairs, in an order on April 25, has banned the use of liquid oxygen for non-medical purposes — with exemptions for a few industries engaged in emergency services — under the Disaster Management Act 2005.
Health department officials said that while almost all industrial units had stopped using industrial liquid oxygen to help the nation tide over the crisis of medical oxygen, a few have not given up the cylinders.
"There are some units that have their own cylinders. We are offering them a drug license so they can refill these cylinders with medical oxygen and give them to hospitals. At least 10 companies across Calcutta, Howrah, East Burdwan and Hooghly have been offered drug licences for the purpose within a day," an official of the directorate of drug control said.
"Between Sambhu Nath Pandit Hospital and the RG Kar Medical College and Hospital, we need around 800 cylinders of medical oxygen every day," said a health department official.
"Unpredictable supply of cylinders has made the situation extremely difficult for us."
Panic gripped officials of Ohio Hospital in New Town on Monday morning after 250 oxygen cylinders that were scheduled to reach by 7am didn't arrive. The private hospital has 50 Covid patients, with 11 in the ICU and an equal number in HDU.
"The consignment finally reached us around 11 am. There is huge pressure at the refilling centre in Kalyani and hence the delay," said a senior official of the hospital.
Several companies producing oxygen in Bengal said they had to cater to the national grid. The destination for medical oxygen is decided by the Centre and companies have to follow the order.