Hospital price cap response hurts doctors
Officials of several private hospitals said they were trying to find out ways to handle the price capping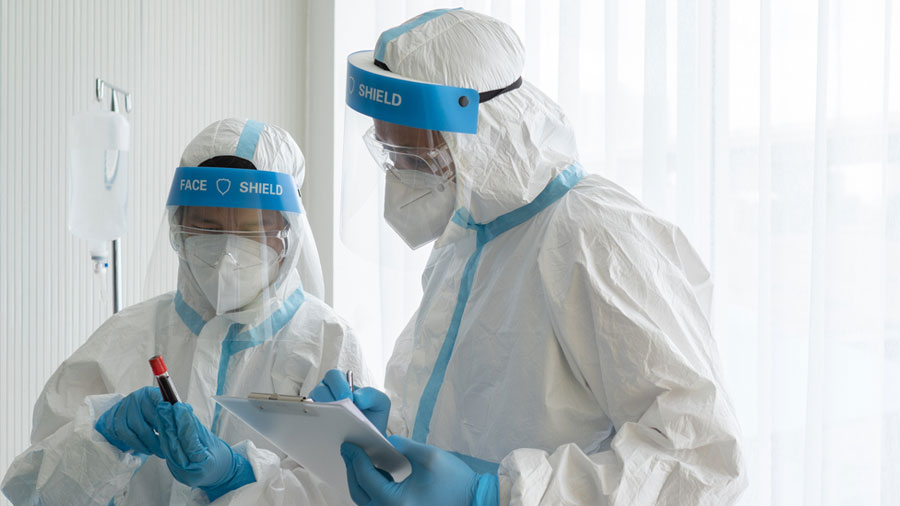 ---
|
Calcutta
|
Published 30.06.20, 04:42 AM
---
Several doctors alleged on Monday that the private hospitals they are attached to have not been providing them with hazmat suits and N95 masks for surgery after the state government fixed the rates for the Covid-19 safety gear.
The state government had on June 26 issued an order stating that private hospitals can charge an indoor patient up to Rs 1,000 a day for personal protective equipment (PPE) and other protective gear. Doctors' consultation fees for indoor patients have been capped at Rs 1,000 a day and the rate for a Covid-19 test at Rs 2,250.
The government's move followed allegations of overcharging.
Patients are billed for the protective gear used by their doctors. As the hospitals can no longer charge patients the earlier high rates for the protective gear that medical professionals use, some establishments have allegedly stopped providing such gear to doctors.
On Monday, a surgeon entered the operating theater of a private hospital and was handed the usual gown which he would wear before the coronavirus had struck India. "I was told that since the patient had tested negative in the mandatory pre-surgery Covid-19 screening, there was no need for a hazmat suit and N95 mask," said the surgeon.
A gynaecologist at another hospital said a woman admitted under him to undergo a procedure on Tuesday tested negative for Covid-19. "The hospital informed me that I won't get the usual PPE for the procedure," the doctor said.
Officials of several private hospitals said they were trying to find out ways to handle the price capping. "We have revised the PPE protocol without compromising on the safety of patients and doctors. This has been done to reduce the use of PPE," said Rupak Barua, group CEO, AMRI Hospitals. "Alternative protective gear at lower costs are being provided to doctors for treating non-Covid patients."
Sudipta Mitra, the chief executive of Peerless Hospital, said: "We'll request the government to put a cap on the number of PPE that can be billed... instead of capping the price. The regulatory commission for private hospitals has said the PPE price cannot be more than Rs 800."
Hospitals said they needed clarifications for doctors' fees. On Monday, several hospitals said a large number of indoor patients are being treated by multiple doctors. Hence, the daily consultation fee is more than Rs 1,000. "The government order does not say anything about that," said an official.
"If private hospitals seek clarifications, we are ready to discuss the issues with them," said retired judge Ashim Kumar Banerjee, the chairperson of West Bengal Clinical Establishment Regulatory Commission.