Some international airlines offer refunds
Singapore Airlines has said it would refund tickets under its Covid-19 Global Travel Waiver policy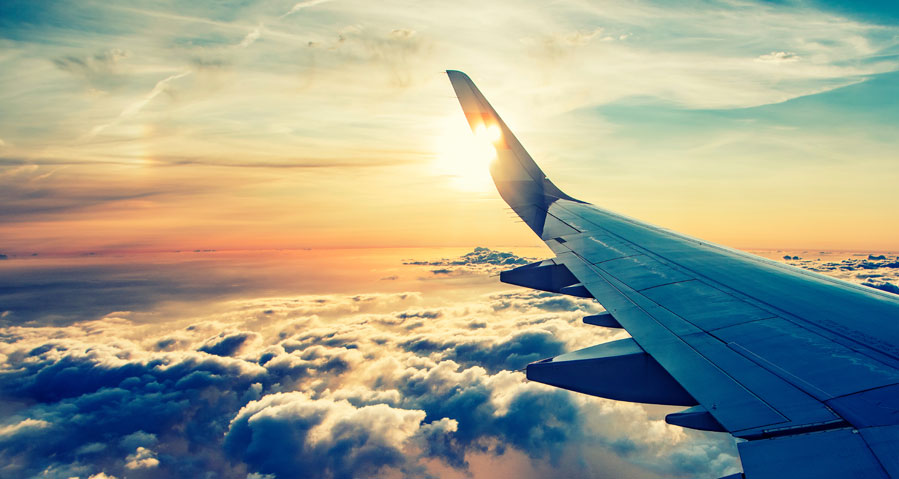 SpiceJet and IndiGo are not refunding fares. Instead, they are offering "credit shells", by which the fare paid by a passenger is deposited in a credit fund
(Shutterstock)
---
Calcutta
|
Published 09.04.20, 08:01 PM
|
---
Some international airlines, including those that operated from Calcutta before flights were banned to contain the spread of the coronavirus, have said they are offering refunds to passengers who have failed to travel because of the lockdown.
However, most airlines operating domestic flights are not giving refunds, though many have opened bookings after April 14, the day the 21-day lockdown announced by Prime Minister Narendra Modi ends.
Airline sources and tour operators said that though it was not clear whether flights would operate after April 14 if the lockdown was extended, some were still booking tickets.
Singapore Airlines, in a message to travel agents, has said it would refund tickets under its Covid-19 Global Travel Waiver policy.
The airline, however, has said in the message that the refund process could be delayed because of a backlog.
German airline Lufthansa has also announced refunds for passengers meeting certain criteria.
SpiceJet and IndiGo are not refunding fares. Instead, they are offering "credit shells", by which the fare paid by a passenger is deposited in a credit fund.
"The passengers will be able to use the fund when they travel at a later date within a stipulated period," said an official of a low-cost airline. Will the policy remain the same for tickets booked for travel after April 14? "Yes, same as of now," the official said.
"We are not expecting too many bookings because there won't be any leisure or business travel. We will probably operate 30 to 40 per cent of the total flights out of Calcutta," said source in IndiGo.
Air India, however, would start bookings after April 30, said a spokesperson for the airline.
Tour operators said a few people, stuck in other cities or Calcutta, were making bookings post-April 14.
"There are people who had gone to other cities on vacation and are stuck there. There are others who have been kept in quarantine facilities and don't know where they will go after the surveillance period is over. These people are desperate to travel and are booking tickets," said Anil Punjabi, chairman, east, Travel Agents Federation of India.
A mother and her two children, residents of Calcutta, had gone to Agra to attend a family programme. They were scheduled to return a day before the lockdown but were unable to reach the airport.
The family has now booked tickets on an IndiGo flight from Delhi to Calcutta on April 16.
"We are not sure whether the flight will operate," said the husband of the woman who is in their Calcutta home.