CMC to build two water treatment plants for Jadavpur, Tollygunge
One of the new plants will come up at New Garia's Briji; the other will be built on the campus of the Dhapa water treatment plant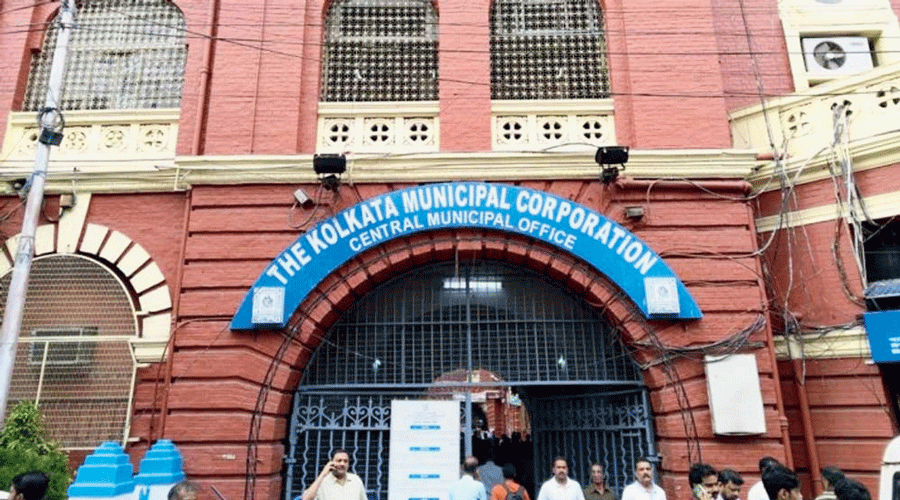 Civic engineers said building a new plant was the only option to meet the demand-supply gap.
File picture
---
Calcutta
|
Published 22.08.21, 01:14 AM
|
---
The Calcutta Municipal Corporation will build two water treatment plants spending Rs 210 crore to supply potable water to Jadavapur and Tollygunge, officials of the civic body said on Saturday.
These areas suffer from severe water shortage.
One of the new water treatment plants will come up at New Garia's Briji. It will have the capacity to produce 10 million gallons a day. The other will be built on the campus of the Dhapa water treatment plant. It will be able to produce 20 million gallons of water in a day.
A senior engineer of the civic body said the potable water that would be produced by the two plants would be adequate to serve the needs of the population of Jadavpur-Tollygunge and vast areas to the east of EM Bypass like Anandapur and Mukundapur.
"This would serve the needs of the area for the next 30 years, our study has revealed. But this is subject to no further inclusion of areas into the Calcutta municipal area," said a senior CMC official.
Vast stretches of Mukundapur, Anandapur, Kalikapur still depend on underground water drawn through pumps. Many other pockets have access to potable water, but the supply is grossly inadequate. 
Civic engineers said building a new plant was the only option to meet the demand-supply gap.
According to civic engineers, the two new plants would benefit the entire boroughs X, XI, XII and portions of borough VII. "A proposal seeking funds to build the two plants has been sent to the finance department. We will float tender once the approval arrives," said one engineer. Officials of the CMC said it was very unlikely for the finance department to turn down the proposal.
"We will need six months to float a tender, choose contractors to build the plants and give the work order after following due process. There will be a deadline of two years for the construction to complete from the day it begins," said an engineer of the CMC.
Budget
The CMC's budget for the financial year 2021-22 was presented on Saturday.
The solid waste management department was allocated Rs 638 crore, the highest allocation to any department. The water supply department got the second highest allocation — Rs 395 crore. The tax structures remain unchanged.
Firhad Hakim, the chairperson of the CMC's board of administrators, said the civic body has waived a mutation fee of Rs 100 and first mutation certificate fee of Rs 100. "These services will be free henceforth," he said.
The civic body had earlier presented an interim budget for the period April 1 to September 30. "But as the elections to the civic body would not be held before that period ends, the CMC's budget for 2021-22 was presented on Saturday," said officials.