Class XI entry based on Class IX marks
'The results of the Class IX exams are more reliable as the students wrote the papers in school'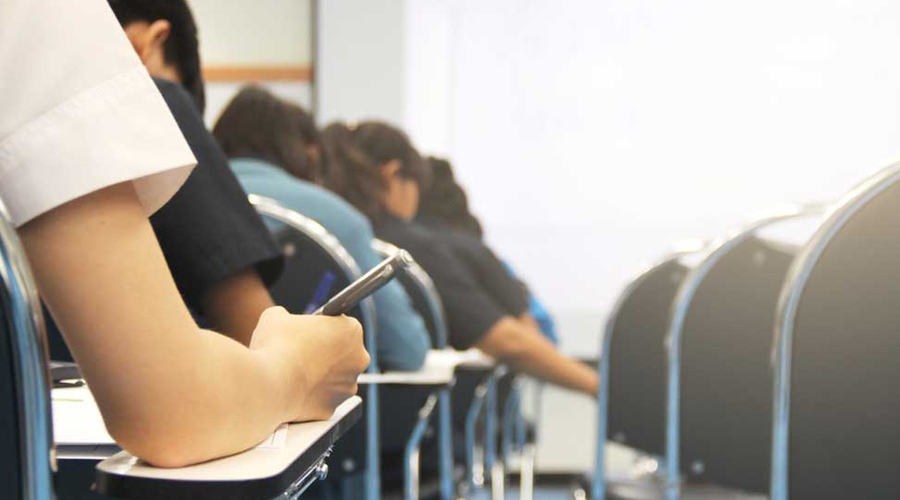 ---
Calcutta
|
Published 30.01.21, 02:01 AM
|
---
Several schools affiliated to the ICSE council and the CBSE have started the admission process for Class XI but heads of the institutions said they were considering the report cards of Class IX and not of Class X.
The results of the Class IX exams are "more reliable" because the students wrote the papers in school, a head said.
Among the schools that are yet to start the admission process, some have decided to give weightage to Class IX marks or are considering holding tests.
Usually, schools consider the Class X and the pre-board marks for provisional admission to Class XI. 
But pre-board exams are yet to be held in many schools and the online assessments throughout Class X are forcing schools to give more "weightage" to Class IX marks.
"We consider the Class X first-term marks but this time we have taken into consideration Class IX marks. In Class X, there has not been any pen-and-paper exam and students may have taken the help of other devices," said Loveleen Saigal, the principal of Birla High School. The school held a qualifying online test for math and conducted viva for the science subjects.
At Loreto House, admission forms will be available from February. "We will not be giving much weightage to Class X marks," said Aruna Gomes, the principal. 
The Council for the Indian School Certificate Examinations on Thursday told heads of schools to start the next academic year any time between the middle of March and the first week of June and delin-ked the commencement of the new school year from the Class X and XII board exams.
Some of the schools, which interacted with students, have noticed stark differences between the Class IX final-term and Class X results. "We are considering Class IX marks and counselling students," said Suvina Shunglu, the principal of Sri Sri Academy.
Don Bosco Park Circus will start the admission process in the end of February or beginning of March. "We will consider the marks of the Class IX exams, which were held in school, and not just the Class X marks," said principal Father Bikash Mondal.
In many schools, the Class XI admission starts after the pre-boards and classes begin after the students finish the board exams.
South Point has admitted their own students largely on the basis of their Class IX results and an eligibility test for some. "Every year, we give more weightage to Class X and a slight weightage to Class IX but this year it has been reversed," said Krishna Dam-ani, a trustee of South Point.
At Indus Valley World School, director Amita Prasad said Class IX results are "more reliable".