City police start prosecuting vehicles with faulty number plates
Cops said such vehicles, when found violating traffic rules, often result in faulty citation cases, causing inconvenience to motorists who get falsely implicated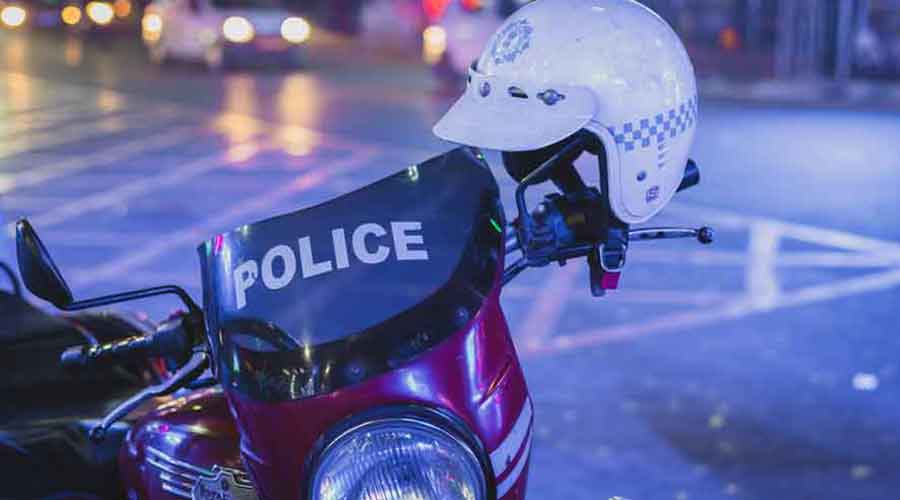 The city police depend on traffic constables and homeguards for manual citations of vehicles that are spotted flouting traffic rules.
File photo
---
Calcutta
|
Published 27.07.21, 01:11 AM
|
---
The city police have started prosecuting vehicles with defective number plates and the ones that have registration numbers written in fonts that are difficult to read when the vehicles are in motion.
Police said such vehicles, when found violating traffic rules, often result in faulty citation cases, causing inconvenience to motorists who get falsely implicated.
The police have prosecuted 2,252 motorists over the past 26 days for using defective number plates.
"The number plates that do not conform to the standard size and font are deemed defective. Among those are the ones on which the digits and the letters are written in a font that is difficult to read when the vehicle moves," said a traffic officer posted in south Calcutta.
"The registration plates of some of the prosecuted vehicles were damaged and on some the numbers and letters were hazy."
Most of the motorists prosecuted are said to have told the police that they were unaware of the rule related to the font and size. "The motorists whose vehicles had number plates with cursive writing or small display were difficult to convince that using a plate like that was an offence," the officer said.
According to the Central Motor Vehicle Rules, all vehicles registered after April 1, 2019, should have a High Security Registration Plate (HSRP), which are issued only by the government and have a number of security features.
A transport department official said it was mandatory for all vehicles to sport HSRPs, which have to be bought from regional transport offices.
The HSRPs, which are acceptable across the country, are made of aluminium with a unique laser-etched code below the IND (international registration code for India) and the Ashoka Chakra hologram.
The number plates are secured with snap-locks which become non-reusable when tampered with, an officer in the motor vehicles department said.
The city police depend on traffic constables and homeguards for manual citations of vehicles that are spotted flouting traffic rules. Citations are also recorded based on footage from automatic number plate recognition cameras, paired with red light violation detection cameras.
Once the registration numbers of violating vehicles are noted down — manually or through cameras — an e-challan is generated against the name and mobile number of the person in whose name the vehicle is registered.
A number of Calcuttans issued such a challan protested that their vehicles were not at the spot of the violation. "Defective registration number plates were responsible for a large number of faulty citations," an officer said.