Calcutta police to use sound meters on Diwali
According to a Supreme Court directive, the sound of firecrackers cannot exceed 90 decibels when measured from 5m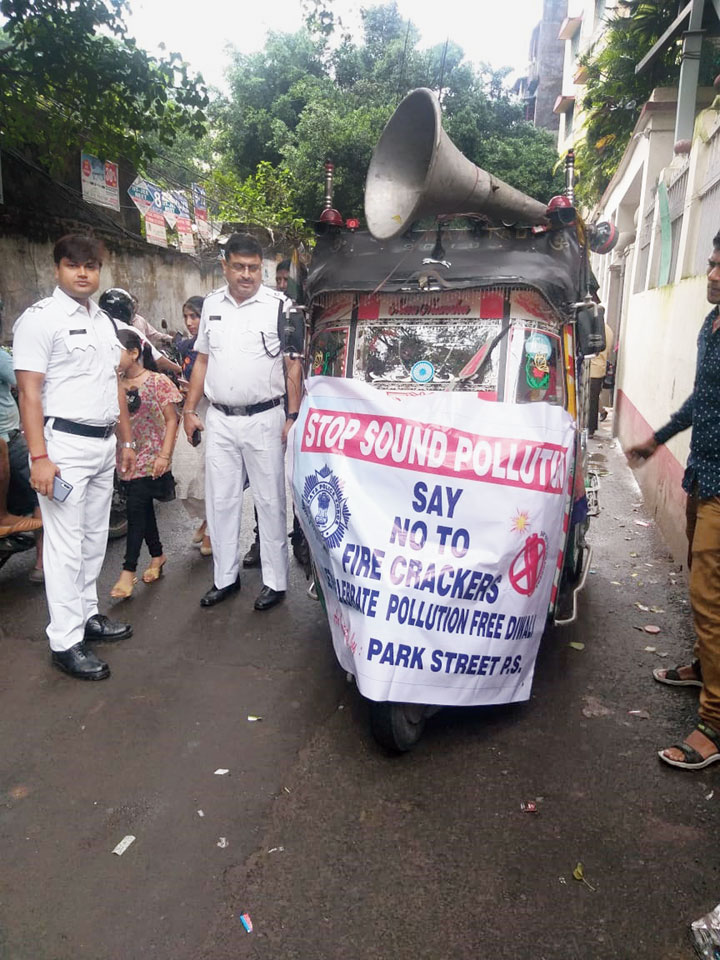 ---
|
Calcutta
|
Published 26.10.19, 07:24 PM
---
At least 25 police stations will use decibel meters to measure the sound of firecrackers in their areas during Diwali on Sunday.
Lalbazar had distributed a device across police stations for measuring the sound level during Diwali last year but it was not used at its optimum level, police said.
This year, the top brass in Lalbazar has asked specific police stations to stay alert and measure the sound level with the device for effective prosecution.
Twenty-five police stations have been identified across south, southeast, southwest, central, east and north divisions, which record complaints of noisy firecrackers every year.
All these police stations — most in the Bypass area and some in the heart of the city — have been told to use the device on Sunday. "We have been asked to carry the device.... In case we find loud noise coming from a particular area, we will measure the sound level and approach the offender with proof," an officer posted in the south division said.
According to a Supreme Court directive, the sound of firecrackers cannot exceed 90 decibels when measured from 5m. And they can be burst only from 8pm to 10pm.
The device is like a digital thermometer with a display screen where the sound level is displayed.
Some officers, however, said the device would not be effective in case of a specific complaint. "By the time we reach the spot after receiving a complaint, the bursting of crackers would have been over and we would not be in a position to confirm whether the sound was above the permissible limit," an officer of the rank of assistant commissioner said.
"In such cases, we have to check the nature of the crackers that were being burst."
Another officer said the device would be useful even if officials of the state pollution control board were not present when cops raid a place after receiving complaints.
"Pollution control board officials usually check the sound level and we if the crackers are banned. But the decibel meters would act as additional proof apart from the presence of banned crackers," the officer said.
Officers have been told to show the device in residential blocks encouraging people to procure similar gadgets so that they, too, could use them and limit noise pollution.