Calcutta HC allows Bengal govt to file affidavit on NHRC report
In its report submitted to the court, the panel accused the state government of inaction, blaming some TMC leaders for post-poll violence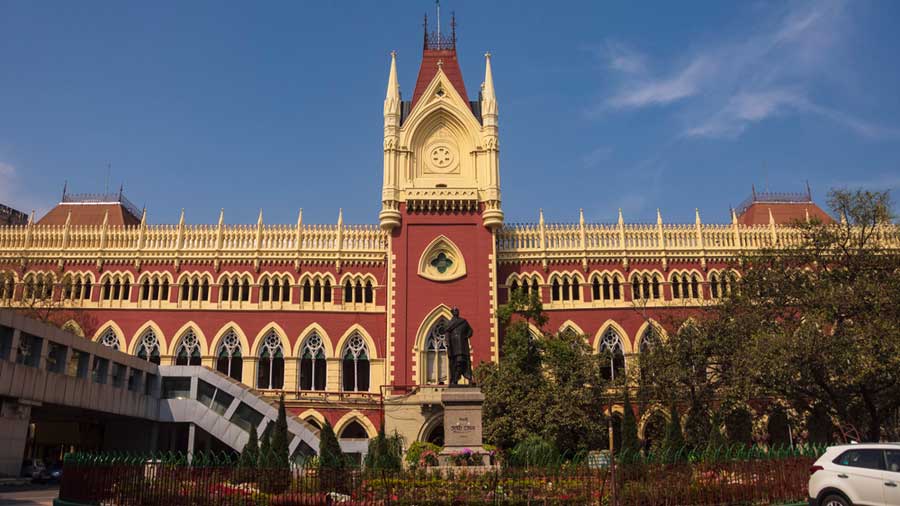 Calcutta High Court
File picture
---
Calcutta
|
Published 23.07.21, 02:30 AM
|
---
Calcutta High Court on Thursday allowed the Bengal government to file an affidavit against a report submitted by a committee set up by the National Human Rights Commission on violence following the counting of votes on May 2.
When the case came up for hearing before a five-judge bench of the high court on Thursday, advocate-general Kishore Datta said the state government wanted to file an affidavit against the NHRC panel's report, which the court granted. The bench allowed the government time till Monday for filing the affidavit and fixed July 28 for hearing the case again.
In response to an earlier order by the court, the NHRC chairman had constituted an eight-member committee to visit the houses of alleged post-poll violence victims.
In the report submitted by the panel to the court, the government was accused of inaction and some Trinamul leaders, including a minister, were blamed for the violence.
The government and Trinamul dismissed the allegations and said the report was politically motivated.
Reacting to the report, chief minister Mamata Banerjee on Thursday said: "They (BJP) have no shame. The mother of a thief shouts the most…. "Post-poll violence", kichhu hoyni ekhaney (nothing happened here)! A handful of sporadic incidents, under the Election Commission of India… pre-poll, not post-poll. I am not going to say anything as the case is sub judice. Let the court decide."
Seeking to refute charges of the post-poll violence, Mamata added: "The law and order machinery had been under the commission till May 3. On May 4, the governor gave me as a caretaker the control, but I had no police at my disposal. Because everything had been changed by the commission, from the blocks to the districts. On May 5, I took the oath in the morning, after that, I undertook a total change of the set-up of the police and civil administration across the state, which could control all of Bengal."
During the hearing on Thursday, Priyanka Tibrewal, the counsel appearing for petitioners seeking a CBI probe into the post-poll violence cases, said: "My clients have sought CBI investigation into each incident of violence. After hearing the matter on July 28, the bench could decide whether the cases would be handed over to the central investigating agency."
Presiding judge of the division bench, Acting Chief Justice Rajesh Bindal, said alleged rape cases would not be scanned by the court as the names of the victims could not be made public. These cases would be directly handed over for probe to the investigating agency that the court would decide on.