Calcutta civil court refuses stay in bishop removal case
Reverend Ashoke Biswas had sought an interim stay on the CNI synod's decision ro remove him, till the case was heard in detail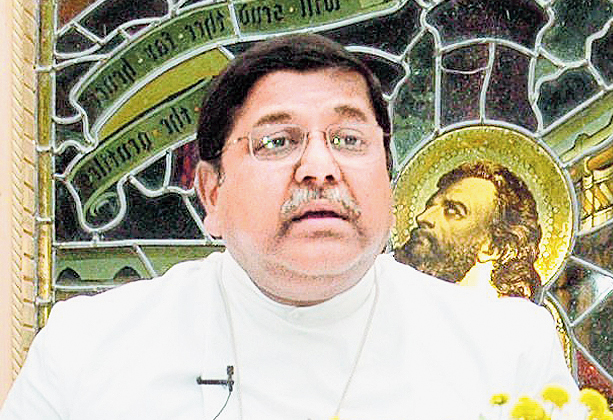 Reverend Ashoke Biswas
(The Telegraph file picture)
---
Calcutta
|
Published 09.08.19, 08:37 PM
|
---
City civil court on Friday refused to issue any interim stay on the decision of the synod of Church of North India (CNI) to remove Reverend Ashoke Biswas, former bishop of the Calcutta diocese, from the post.
The synod, headquartered in Delhi and the highest decision-making body of the CNI, had replaced Biswas with Reverend Probal Kanto Dutta, the head of the Durgapur diocese, in August last year.
Biswas had challenged the CNI's decision and moved a petition before the court in August last year.
In his petition, the former bishop had sought an interim stay on the CNI synod's decision till the case was heard in detail.
P. Mishra, the sixth judge of the city civil court, after hearing the counsels of both Biswas and the CNI on Friday, refused to grant Biswas's prayer for an interim relief. The judge, however, kept the case open for hearing in detail.
"The date of hearing of the case in detail has not been fixed as yet," advocate Pradip Upadhya, a lawyer connected to the case said.
The court's refusal to grant the interim stay means that it has found from prima-facie evidence that an interim stay on the decision of the synod was not required, a lawyer said.
But the suit will continue and the case heard in detail to come to a conclusion on whether the decision of the synod was right or wrong.
Reverend Biswas had moved court seeking "justice" against the synod's decision to assign the head of the Durgapur diocese to govern the Calcutta diocese.
The CNI had challenged the maintainability of the case moved by Biswas. When the city civil court had refused CNI's plea and admitted the case for hearing, the CNI authorities had appealed before Calcutta High Court.
The CNI authorities had sought an order restraining the city civil court from hearing Biswas's petition. But the high court had rejected CNI's plea and sent back the case to lower court for disposal.
Reverend Biswas's tenure was not extended on the ground that he had not applied for one.
Biswas, who was 67 last year, had said that he had not applied for an extension as the synod in 2017 amended the rules and extended the retirement age of the CNI bishops and presbyters from 65 to 68.
Biswas had said he had been verbally assured after the retirement age was extended that he would continue as bishop of Calcutta till the age of 68. He was present at the meeting where the decision on the amendment was taken. He had said that he was told that his extension would be automatic, implying he would not have to apply for it.