Buoyed TMC 'reclaims' offices
South Bengal witnessed at least half a dozen clashes between Trinamul and BJP workers since the bypoll results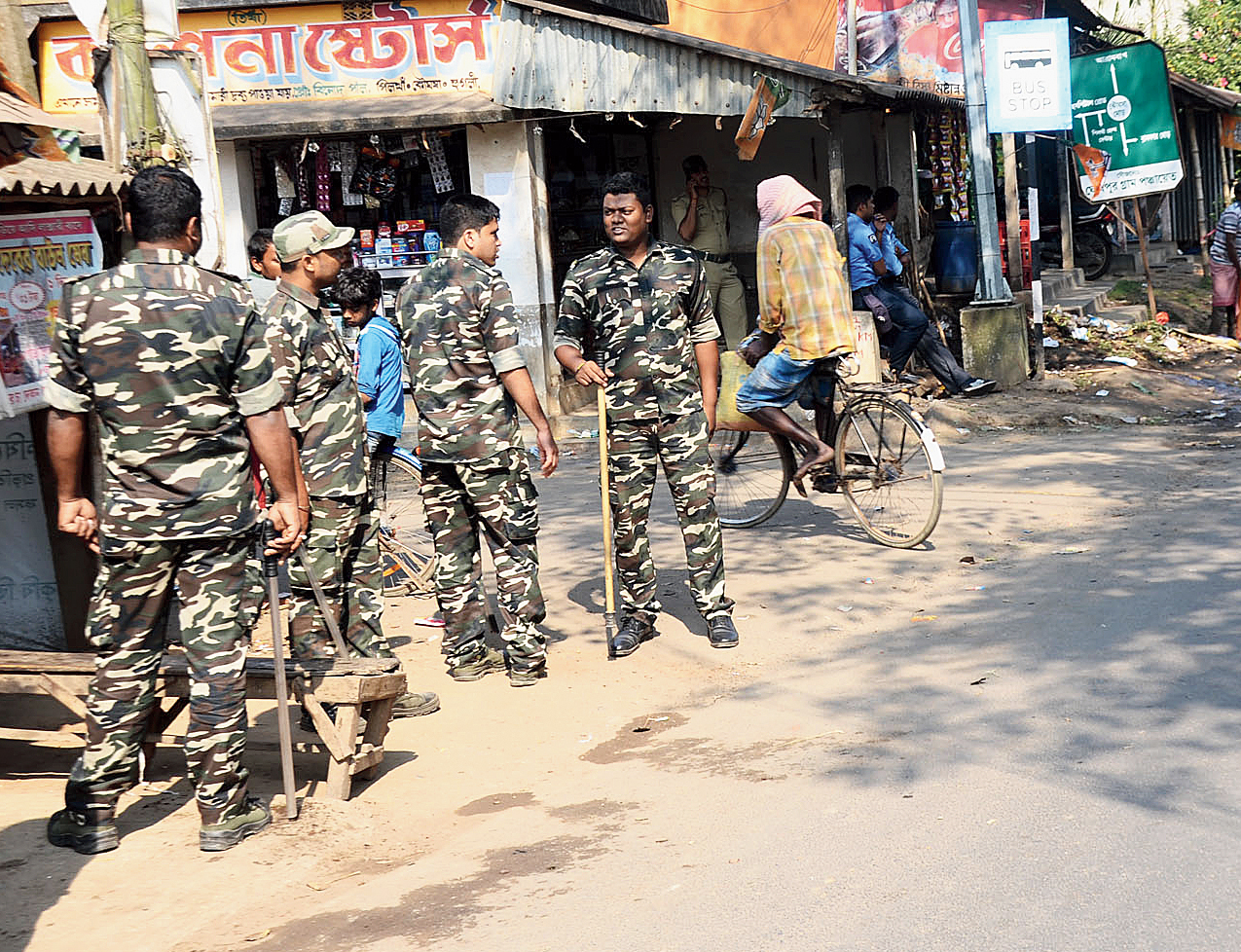 ---
---
Trinamul workers emboldened by the 3-0 sweep of the Assembly bypolls recaptured at least four party offices in Bengal that had allegedly been grabbed by the BJP following the Lok Sabha polls this summer.
Also, south Bengal witnessed at least half a dozen clashes between Trinamul and BJP workers since the bypoll results on Thursday.
Sources said after the results of the bypolls, Trinamul workers started rejoicing by taking out several processions — despite chief minister Mamata Banerjee's specific instructions issued publicly on Thursday against such activities.
Several persons, including two cops, were injured in the skirmishes that were spread across East Burdwan's Khandoghosh, East Midnapore's Haldia and Hooghly's Khanakul, Pandua and Dhaniakhali. Some BJP offices were ransacked and torched.
The incidents led to a blame game and triggered BJP protests.
Sources said hundreds of Trinamul workers had gathered in front of the offices and recaptured them. These included two offices in Bhatpara. One was painted green by Thursday night.
"The BJP captured two party offices in Bhatpara after the Lok Sabha polls and we have recaptured them," said Somnath Shyam, Trinamul's town president in Bhatpara.
Trinamul sources said a party office in Naihati and another in West Midnapore's Belda were recaptured on Friday.
"Many of our workers were demoralised by the defeat in the Lok Sabha polls. After the results of the by-polls, the confidence of Trinamul workers boosted again and we recaptured the office in Belda," a Trinamul leader said.
The clashes started on Thursday evening when Trinamul workers took out victory processions. "We will start a movement on Saturday in protest against the violence by Trinamul goons," said Subir Nag, BJP's Hooghly president.
Additional reporting by Anshuman Phadikar