Bullet for resisting bike snatchers
Family members of the victim said he was stopped around 11pm and his wallet and cellphone were taken away at gunpoint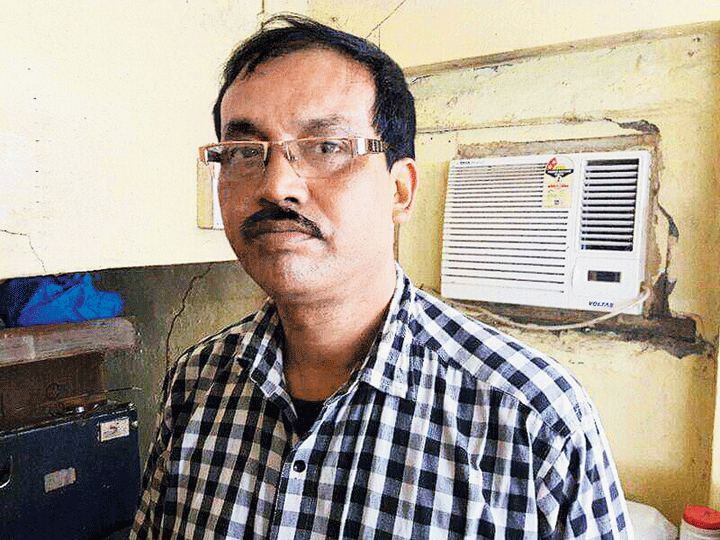 Bibhuti Ghosh
Telegraph picture
---
Calcutta
|
Published 18.11.19, 08:24 PM
|
---
A motorcyclist was shot at by suspected robbers on Kalyani Expressway on Sunday night when he tried to resist their attempt to take away his new motorcycle even after he had parted with his mobile and wallet at gunpoint.
Bibhuti Ghosh, 48, a resident of Kankinara-Kutubpur, was returning home from Calcutta, where he is the manager of a nursing home, around 11pm when he was allegedly stopped at gunpoint on a deserted and poorly lit stretch of the expressway.
Police found Ghosh, who took a bullet in his abdomen, lying in a pool of blood after being alerted by some residents. He was admitted to Jawaharlal Nehru Hospital in Kalyani, where doctors removed the bullet.
"He handed over the wallet and the cellphone to the snatchers but tried to stop them from taking his motorbike. This led to a scuffle and the snatchers shot at him from close range before fleeing. The bullet pierced through the left side of his abdomen, injuring him critically," said Haradhan Ghosh, the victim's elder brother.
An investigating officer of Bhatpara police station said the police were examining if there was any other motive behind the attack. "The snatchers shot at the man but they eventually left the wallet, his cellphone and the motorcycle.We are examining all possible angles, including personal enmity," he said.
Residents alleged this was not the first instance of snatching on the expressway.
Several incidents of motorists and morning walkers being attacked have been reported from Panpur, Basudevpur, Bamanpur and other places.
"A long stretch of the expressway remains dark at night. The mushrooming bars have also contributed to the deteriorating law and order situation on the expressway at night," said Anirban Sen, a resident of Barrackpore.
An officer of the Barrackpore police commissionerate said police cars patrol the road at night.