Case likely to be filed Friday or Monday
BJP set to move high court against 'defector' Mukul Roy
Speaker's hearing inconclusive again, Adhikary cites chief whip letter claiming illness as 'proof' that the MLA is now a Trinamul leader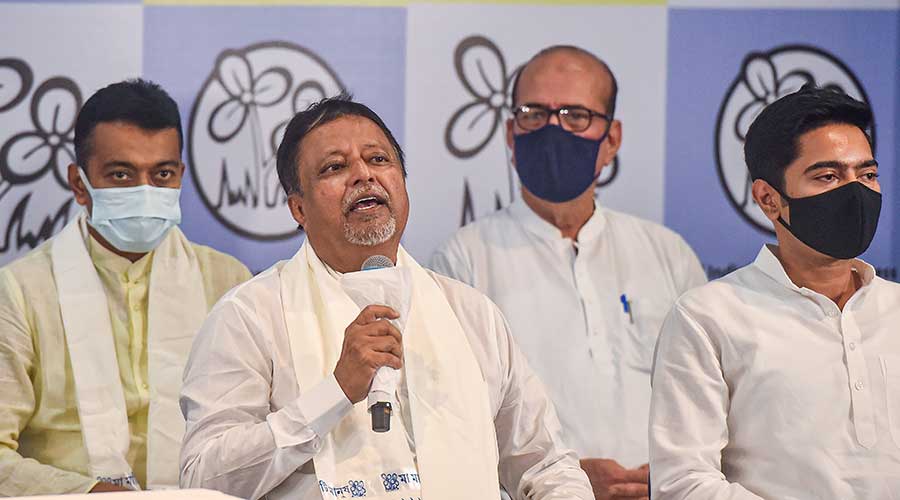 ---
Calcutta
|
Published 23.09.21, 07:14 PM
|
---
The BJP is all set to move the Calcutta High Court seeking the disqualification of the "renegade" MLA Mukul Roy, who switched to the Trinamul in June without resigning as MLA as per the anti-defection law.
The case, to be filed either on Friday or coming Monday depending on the weather in Calcutta, will be the first of its kind. While defections have been happening in the Bengal Assembly ever since the Trinamul Congress was formed, no member has ever been disqualified.
The leader of the Opposition, Suvendu Adhikary, announced the decision to seek legal recourse after the fourth hearing in this matter at the Speaker's office in the Assembly was inconclusive as Roy stayed away.
Instead, a letter signed by Trinamul's chief whip, Nirmal Ghosh, was submitted to the Speaker's office claiming that Roy was unwell.
"This letter from the ruling party's chief whip proves that Mukul Roy is with the Trinamul Congress," Adhikary said later on Thursday afternoon.
Adhikary said their lawyer had submitted a judgement of the Supreme Court in the case of a Manipur MLA, which states that issues related to defection have to be settled in three months.
"Unless the law (Tenth Schedule referred to as the anti-defection law) is changed, the Supreme Court's judgement has to be treated as a ruling. The Speaker has sought time to study the judgment. We don't have any issues with that. More than four months have elapsed since Roy defected. We will now move court," said Adhikary.
"I am the government chief whip. Any MLA can talk about their problems with me. I have only conveyed an information to the Speaker's office. I don't see how I have done anything wrong," said Nirmal Ghosh, Trinamul MLA and chief whip of the ruling party.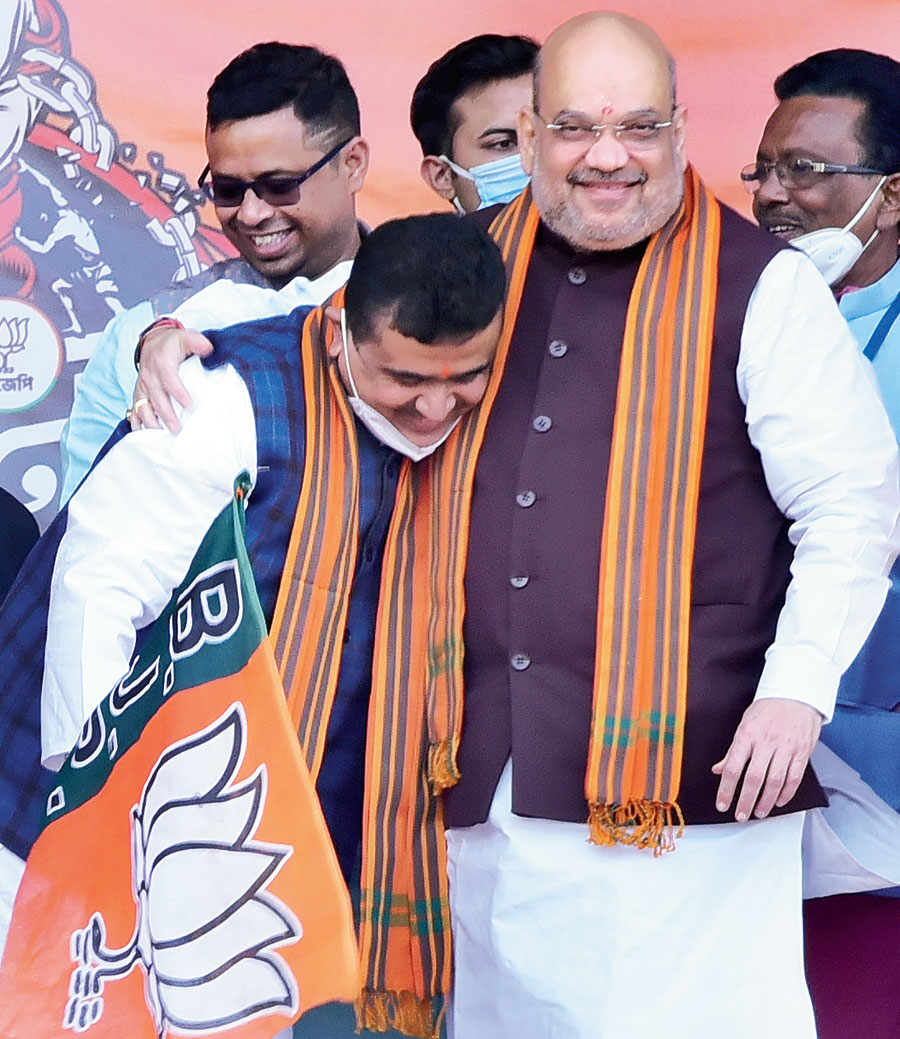 During his days in the Trinamul, Adhikary was one of the prime movers behind the defection of several Congress and a few Left MLAs, from Murshidabad and elsewhere, to the Trinamul. While the Congress and the Left moved petition after petition before the Speaker's office, neither of the parties took the matter to the court.
In the previous Assembly, Dipali Biswas, elected on a CPM ticket, had defected to the Trinamul (and later BJP) skipped all 23 hearings that were held to discuss her disqualification.
"The letter from the Trinamul chief whip has been submitted without any medical certificate or evidence of his medical condition. Mukul Roy could have written the letter himself," said Adhikary. He said other legislators who had defected to the Trinamul from the BJP will have to face by-elections soon.