BJP seeks post of Opposition leader at Siliguri Municipal Corporation
A steady decline in the party's support base has also been seen in North Bengal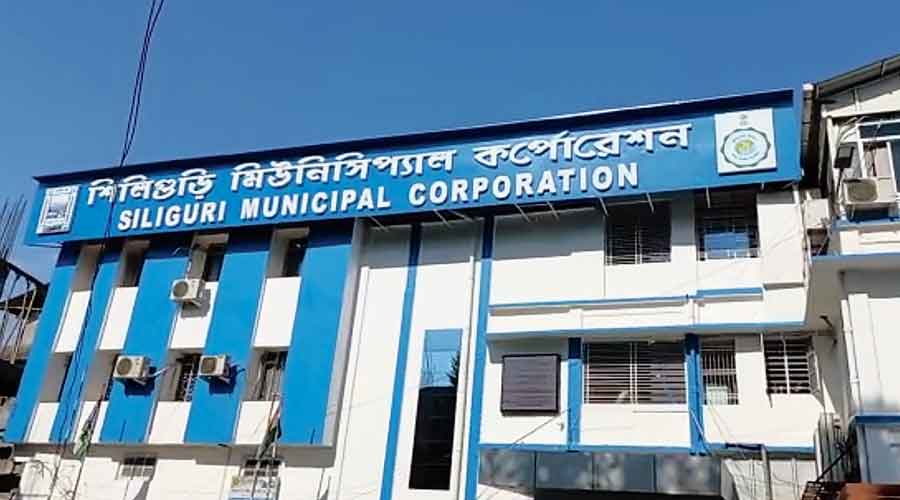 The SMC headquarters.
File photo
---
Published 04.03.22, 02:58 AM
|
---
The BJP leadership of Siliguri has written to the commissioner of Siliguri Municipal Corporation (SMC), saying they want one of their party councillors to be nominated as the leader of the Opposition in the largest civic body of north Bengal.
Anandamoy Barman, the president of BJP Siliguri (organisational) district, in the letter, named Amit Jain, the BJP councillor of ward 9, for the post.
"The party has selected Amit Jain for the post. We want the civic body to nominate him as the leader of the Opposition as we are the single largest party in Opposition (in the SMC)," said Barman.
In SMC polls, Trinamul won 37 of 47 seats, the BJP won five, the Left four and the Congress one.
Like many other parts of the state where the BJP had won in the Assembly elections last year but ended up with miserable performance at the municipal elections this time, a steady decline in the party's support base has also been seen in Siliguri.
Last year, the saffron party secured 50.03 per cent votes in the Siliguri Assembly seat and 49.85 per cent votes in Dabgram-Fulbari seat, where the SMC area falls. However, at the civic polls here, the results of which were announced on February 12, it was found that the party's vote share had reduced to 21.5 per cent.
Earlier, The Telegraph had reported how a mere 180 votes helped the BJP to secure three of the five seats it won. Otherwise the party's tally would have been only two.
"The party is fortunate as otherwise, it would have ended with only two councillors. Then, the Left would have demanded the post of the leader of the Opposition post," pointed out a Trinamul leader. 
Sources in the SMC said under law, the selection of the Opposition leader is the mayor's prerogative. "We believe the name will be announced soon," said a source.
On Friday, mayor Gautam Deb will administer the oath of office to the deputy mayor and nine MMICs (member, mayor-in-council) at the SMC. He is also likely to announce the areas of responsibility (distribution of departments) of each of these 10 elected office bearers.