BJP renews sensitive tag cry in Bengal
Trinamul hit back by accusing the BJP of using "dishonest tactics" to influence the polls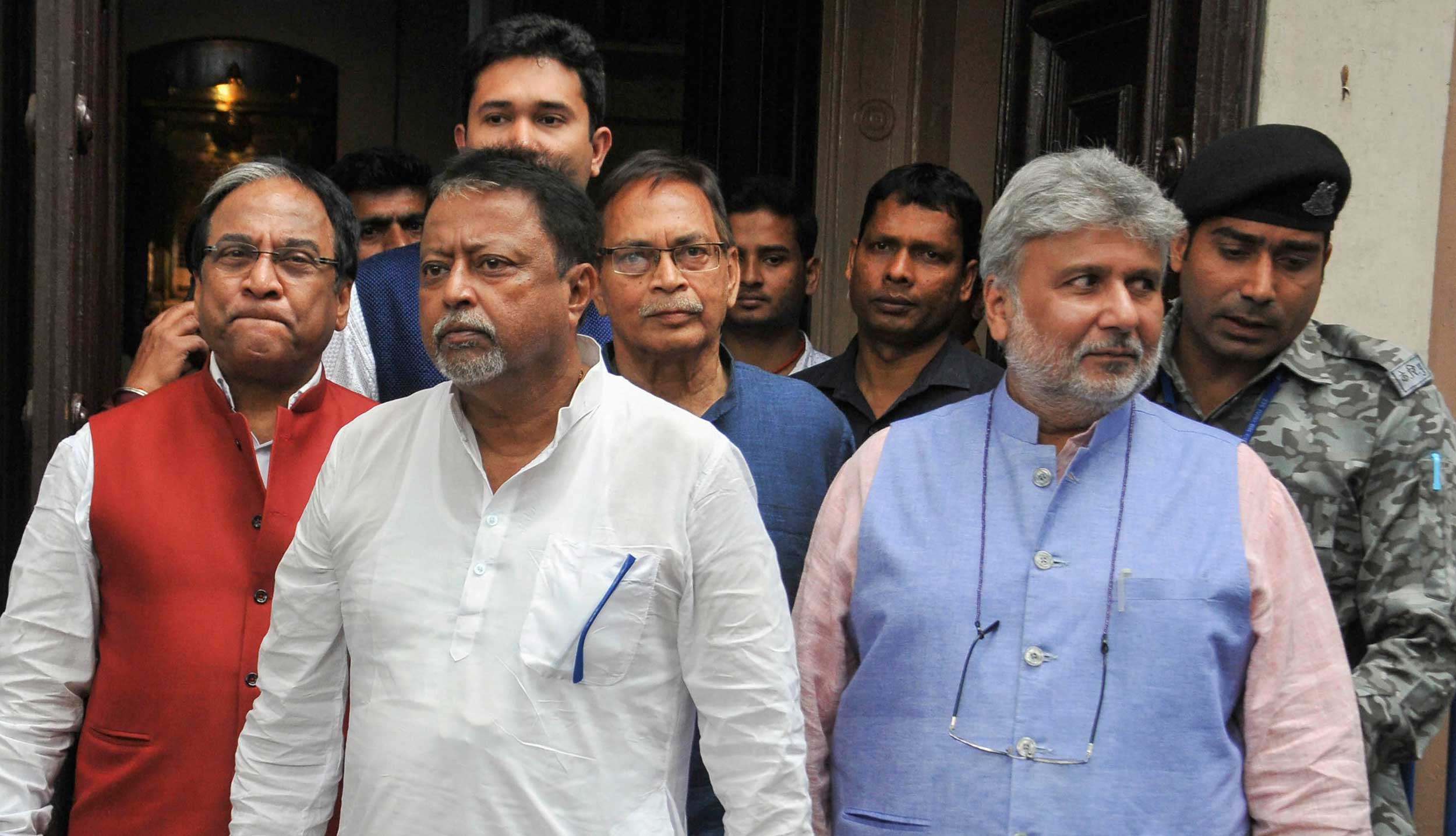 ---
|
Calcutta
|
Published 16.03.19, 09:13 PM
---
BJP leaders demanded "special provisions" to ensure free, fair and peaceful Lok Sabha elections in Bengal during a meeting with deputy election commissioner Sudeep Jain on Saturday.
The ruling Trinamul hit back by accusing the BJP of using "dishonest tactics" to influence the polls.
Jain, in the city for a slew of meetings to assess the state's poll preparedness, met key parties separately. Led by the BJP, major forces in the Opposition asked Jain to convey to the Election Commission that all booths in the state need to be declared "super sensitive".
The BJP delegation, led by Mukul Roy, said after the meeting that it had given "evidence" to the commission that Mamata Banerjee — then in the Opposition — had herself demanded such a tag for all booths in Bengal ahead of the Assembly polls of 2006 and 2011, besides the Lok Sabha polls of 2009.
"Trinamul is making a lot of noise out of fear, because it is aware that if the commission can ensure proper elections here, they will be vastly depleted," said Roy, the former Trinamul Number Two who joined the BJP in 2017. The CPM and the Congress echoed the demand.
Jain's visit to Bengal came three days after a BJP delegation — comprising Union law minister Ravi Shankar Prasad, Union defence minister Nirmala Sitharaman, Union health minister J.P. Nadda, BJP general secretaries Bhupendra Yadav and Kailash Vijayvargiya, besides Roy — met the commission in New Delhi on Wednesday and demanded that Bengal be treated as a special case.
On Saturday, Trinamul secretary-general Partha Chatterjee said after meeting Jain that the BJP was trying to use "deceit" to vitiate the poll atmosphere.
"There is more peace in Bengal that any BJP-ruled state. All these allegations, regarding the panchayat elections last year and other local elections, have been raised time and again by the BJP-led Opposition, which have been discarded even by the Supreme Court," said Chatterjee, who submitted letters by Roy to the commission asserting that no special measures were necessary for Bengal ahead of the Assembly polls of 2016 and the Lok Sabha polls of 2014.
"They are resorting to such dishonest tactics to exercise malicious influence on the elections, to make up for their own weaknesses. Trinamul is strongly in favour of free, fair and peaceful elections. The demand for declaring every booth super sensitive is nothing but an insult to the people of Bengal," he added.