BJP challenges delimitation
BJP advocate claimed that election areas of the constituencies were made to go in favour of the ruling party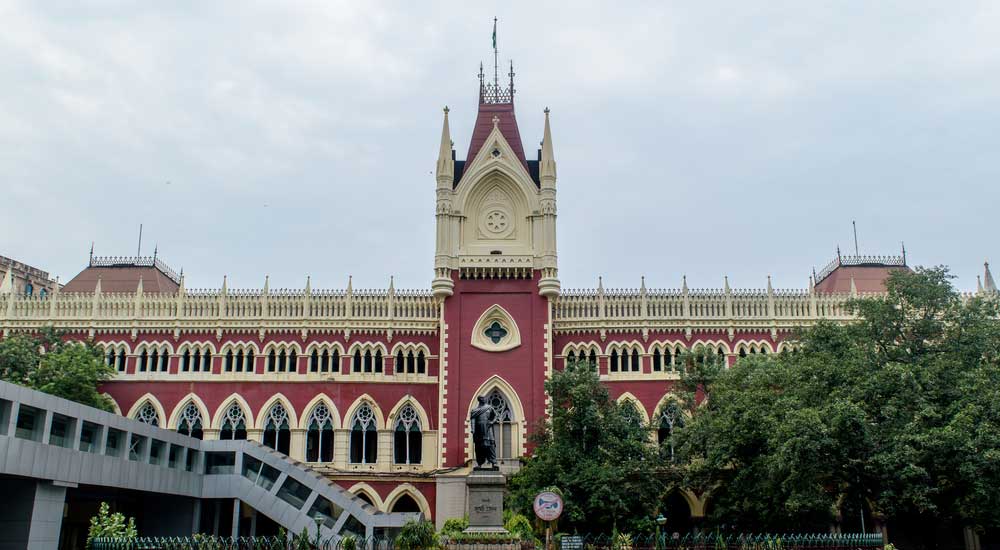 The Calcutta High Court
(Shutterstock)
---
Calcutta
|
Published 28.01.20, 07:50 PM
|
---
The high court on Tuesday admitted a petition moved by Howrah district BJP challenging the process adopted by the district election officer (DEO), Howrah, during delimitation of constituencies for the ensuing Howrah-Bally civic body polls.
The BJP claimed that the DEO did not bother to consider the party's objection while reducing the total number of constituencies in the Howrah-Bally civic jurisdiction from 85 to 66 seats.
Justice Rajasekhar Mantha directed the state election commission authorities to file an affidavit to clear its stand in regard to the BJP's contentions within two weeks and fixed the case for hearing after three weeks.
While moving the petition on behalf Howrah BJP, advocate Smarajit Roy Chowdhury alleged that the DEO had violated municipal election rules by declining to consider the objections raised by the BJP during delimitation of constituencies and fixing the number of reserved seats.
There were two separate municipal bodies in Howrah and Bally. Howrah Municipal area had 50 constituencies, where civic poll is due since 2018.
The Bally municipal area had 35 seats, where election is scheduled to be held in 2021.
After merger of two civic bodies, the state election commission decided to hold the election for Howrah-Bally municipal body in 2020.
Roy Chowdhury told the court: "The DEO had reduced the number of total seats of two municipalities from 85 to 66 constituencies. While all the 50 seats were kept intact, 35 seats of Bally municipal area were reduced to only 16 seats. Thus the total number of constituencies were reduced to 66 and the delimitation of constituencies were made on the basis of formula given by Trinamul Congress."
The advocate claimed that election areas of the constituencies were made so that the results go in favour of the ruling party.
"Formula that ruling party had given was made on the basis of results of last year's Lok Sabha polls," the lawyer claimed.
Roy Chowdhury also claimed that on January 8, the list of revised constituencies were declared and on January 20, the DEO had convened a meeting to hear the objection, if any, by political parties taking part in the civic polls.
"In that meeting, the BJP had raised several objections on the delimitation, which the DEO did not accept," the lawyer claimed.
When contacted, a state election commission source said: "We will show the court that delimitation of seats have been made by obeying the rules when the case will come up for hearing."