Birbhum villagers to join coal mine survey team
Villagers from Saluka and adjoining villages previously stopped the survey, accusing team members of having land records that were not updated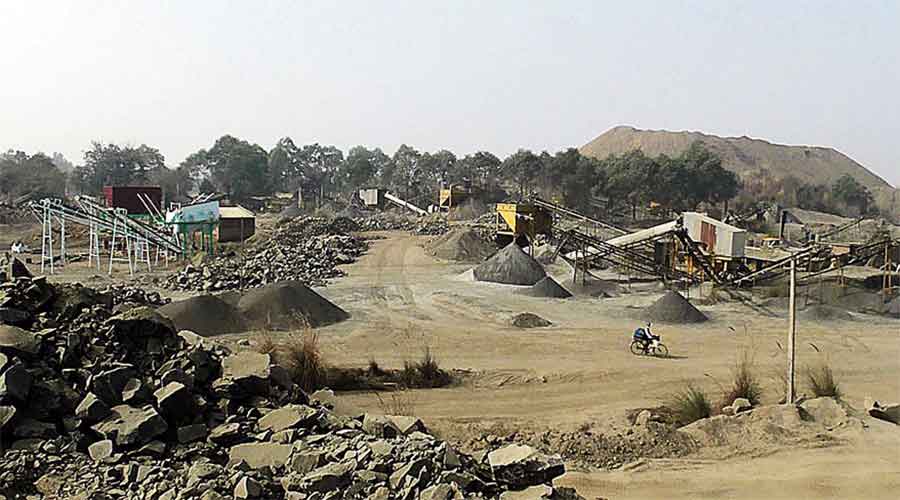 Deocha-Pachami coal mine
File picture
---
Suri
|
Published 07.12.20, 05:23 AM
|
---
The Birbhum district administration will form a special committee of local residents from various communities to accompany surveyors in the social impact assessment of the Deocha Pachami coal mine project to ensure that the venture, which recently ran into villager protests, proceeds smoothly.
Sources said the decision was taken after survey work for the mega coal mine project — to identify landowners eligible for compensation — stopped with villagers in Saluka village of Mohammedbazar protesting the alleged omission of some families by the surveyors.
"We are forming a team of 25 villagers from various communities to help communicate with the survey team and avoid misunderstandings. People will communicate in their own language, including Ol Chiki in tribal pockets, to inform villagers about the motive of the survey," said Birbhum district magistrate Vijay Bharti.
The surveying agency has mostly Hindi-speaking professionals, so language became a barrier. 
On November 30, some villagers from Saluka and adjoining villages stopped the survey, accusing team members of having land records that were not updated. This, villagers said, left many people outside the survey's purview.
The Bhumi Raksha Committee, formed to protect the rights of villagers and ensure proper compensation for all, halted the survey and said the process would be allowed only once a fresh list was prepared.
District officials said many landholders had not updated their records for decades, leaving some people outside the official data that the survey team had.
To overcome this hurdle, the administration has started approaching local block level land department offices to update land-related data.
"Many landowners have land recorded in the name of their father or grandfather. So far the survey was carried out based on those names. But we have told local officials to update land records as soon as possible," said a senior official.
Now, the administration will mark houses with more than one owner to ensure they are not left out of the survey. District magistrate Bharti explained the process: "We have no problem with those families whose land records are yet to be updated. Suppose there are four families on a plot and land is recorded in the father's name, we will refer to the plot number and A, B, C and D (as subdivisions). This means the plot number now has four owners." 
The Deocha-Pachami coal block spread is over 11,222 acres with coal reserves of around 2.2 billion tonnes in Birbhum's Mohammedbazar. The coal block is so vast that it can generate jobs for at least 1.5 lakh people, sources said. The coal mine will cover around 123 mouzas of Mohammedbazar where mostly tribal residents live. There are pockets with substantial numbers of Muslims too.
The social impact survey for the coal mine, touted as a dream project of chief minister Mamata Banerjee, has a year-end deadline and the administration wants to complete the process unhindered.