Big two seek a slice of silicon valley hub
Reliance Industries and TCS have shown interest in building facilities at the proposed Bengal Silicon Valley Hub in Rajarhat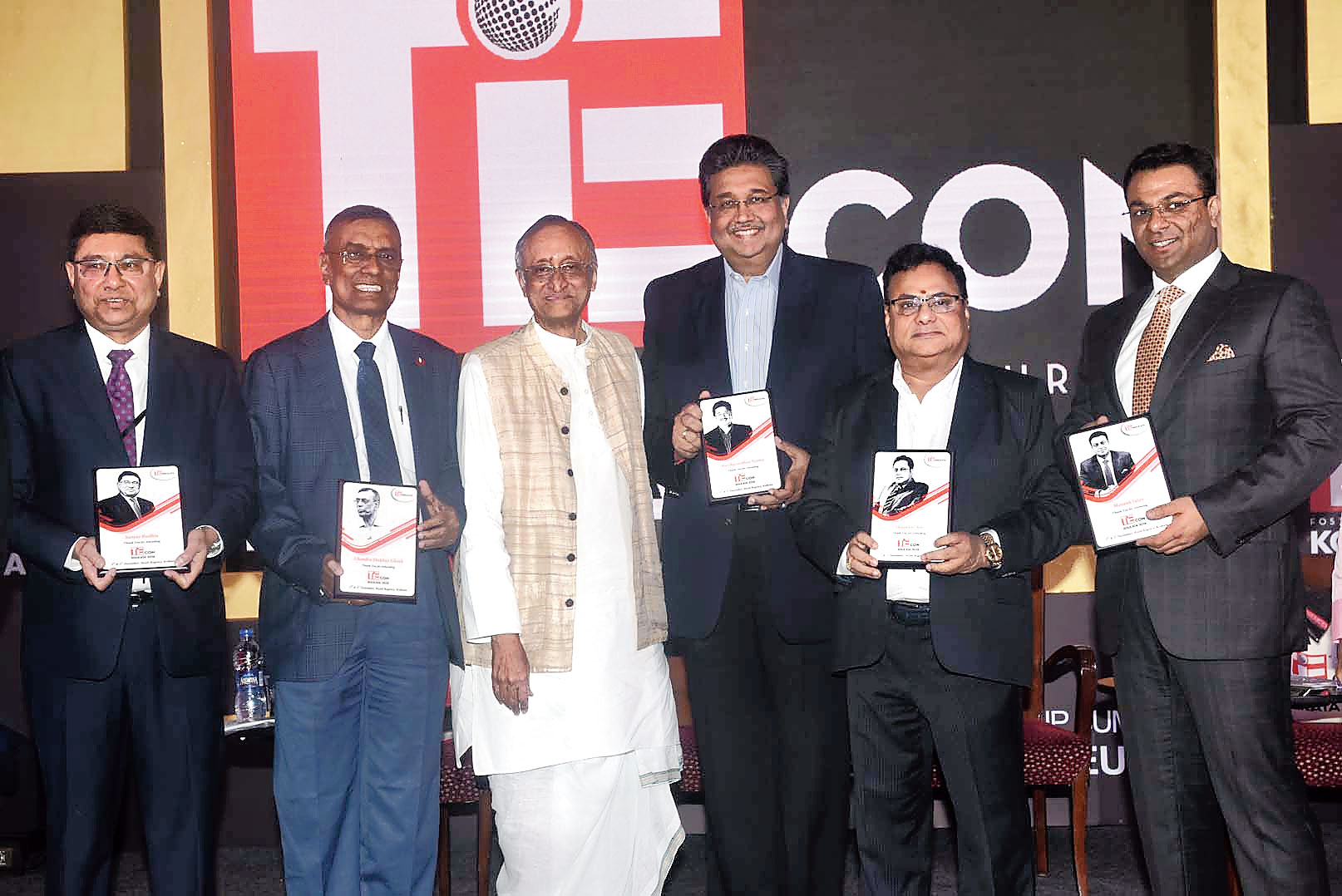 ---
|
Calcutta
|
Published 02.11.18, 09:47 PM
---
Reliance Industries and TCS, India's top two companies in terms of market capitalisation, have shown interest in building facilities at the proposed Bengal Silicon Valley Hub in Rajarhat, finance minister Amit Mitra said on Friday at the entrepreneurship summit TiECON 2018.
They are among four companies that have submitted expressions of interest to pick up land at the 100-acre IT hub that the Mamata Banerjee government is creating.
Apart from Reliance Jio, a subsidiary of Reliance Industries, and TCS, which is already the largest private-sector employer in Bengal, IT firms Capgemini and Firstsource Solutions want land at the site.
"All of them put together have sought 74 acres. There are a few more who are interested. Given the response, the chief minister has decided to add another 100 acres of contiguous land to the Bengal Silicon Valley Hub," Mitra, who also holds the industries and IT portfolios, said.
Mitra said TCS would raise its head count in Bengal to 58,000 from the current strength of 38,000.
According to him, the expressions of interest from the four companies would need to be examined before confirming the allotment of land at the hub, inaugurated by Mamata in August. Land will be given to the companies at a break-even price.
"We will follow the same principle followed in the allotment of government land in any industry park. It will be less than the market price because government wants to promote IT industry which creates many jobs. At the same time, we will ensure that the government does not lose out on revenue," Mitra said.
TCS has 2.5 million square feet in the 40-acre IT special economic zone in Rajarhat. Overall, it operates out of four million square feet in Calcutta, putting the city among the country's top four locations for the company.
Mitra said Bengal had witnessed 79 per cent growth in IT and 67 per cent growth in employment since Trinamul first assumed office in 2011. Genpact would spend Rs 300 crore on developing a new centre that promises to double its head count in the state to 6,000, he said.
In absolute numbers, IT employment in the state has increased from 90,000 to more than 150,000, the finance minister pointed out. The projected figure for 2018-19 is 180,000.
The state has also seen an increase in IT export from Rs 8,335 crore in 2010-11 to Rs 195,000 crore in 2016-17, Mitra said.
The two-day entrepreneurship summit, organised by the Calcutta chapter of The Indus Entrepreneurs in association with The Telegraph, has provided a platform to many budding entrepreneurs from Calcutta and eastern India. The theme of the event is The Tipping Point — Accelerating the Growth of Entrepreneurship in East India. "We want to change the perception that Bengal and the rest of eastern India lacks a suitable entrepreneurial ecosystem," said Sagar Daryani, founder of Wow! Momo and chairman of TiECON 2018.