Bid for panel on Darjeeling issue
Bista had held a meeting with BJP's Darjeeling allies on February 20 to form a steering committee to find the permanent political solution in the hills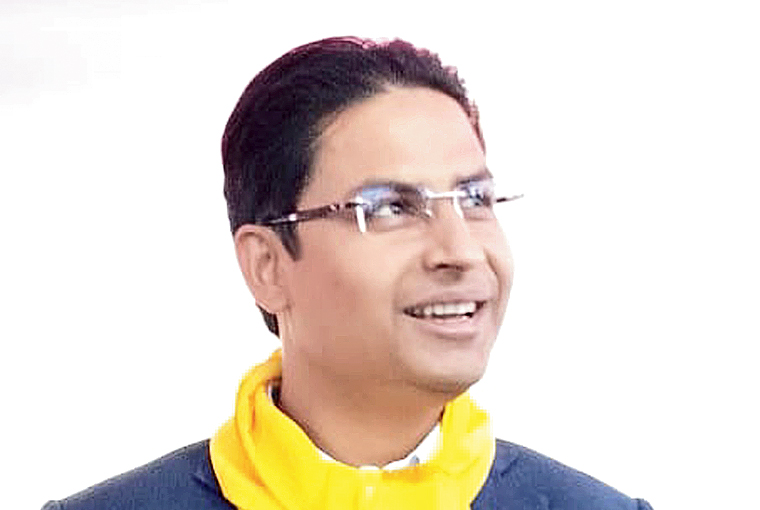 Darjeeling BJP MP Raju Bista
Telegraph picture
---
Darjeeling
|
Published 08.03.20, 07:06 PM
|
---
An apolitical organisation which espouses the cause of Indian Gorkhas has said it is willing to lead efforts to form a "steering group" to find a "permanent political solution of Darjeeling Hills" after a similar initiative by Darjeeling BJP MP Raju Bista failed to make much headway.
The National Gorkhaland Committee said on Sunday that Bista's efforts to push for the permanent political solution could be an indication that "something could be in the offing" for the community.
Bista had held a meeting with BJP's Darjeeling allies on February 20 to form a steering committee to find the permanent political solution in the hills. The Gorkha Janmukti Morcha's Bimal Gurung camp decided not to be a part of the committee unless "other parties leave behind their personal agenda" and blamed the GNLF for raising the Sixth Schedule demand.
In a written statement issued on Sunday, Lt Gen. (retired) Shakti Gurung, the chairman of the NGC, said: "As his (Bista's) endeavour to create a steering group from political parties has not yielded any results, he must now bring forward the eminent citizens and non political groups to do the needful."
Gurung said everybody must rally around Bista at this moment.
The NGC chief has said the "people have the right to know what is happening if at all there is anything" and suggested that Bista "needs to understand that peoples' participation is also a way forward towards solving the impasse with the government".
Gurung went on: "For this the NGC is willing to lead the way to find a permanent political solution promised by the BJP in its election manifesto. For this the NGC is willing to call a meeting of eminent citizens, non political groups and all political parties to create a steering group that would then be instrumental in leading the way for talks with the government."
In its manifesto for the 2019 general election, the BJP had said: "We are committed to work towards finding a permanent political solution to the issue of Darjeeling Hills, Siliguri, Terai and Dooars region."