'Best shot for someone with cancer'
I am aware of my already compromised immunity, I have all along been waiting and hoping for the arrival of a vaccine against Covid-19 – Ashis Kumar Naha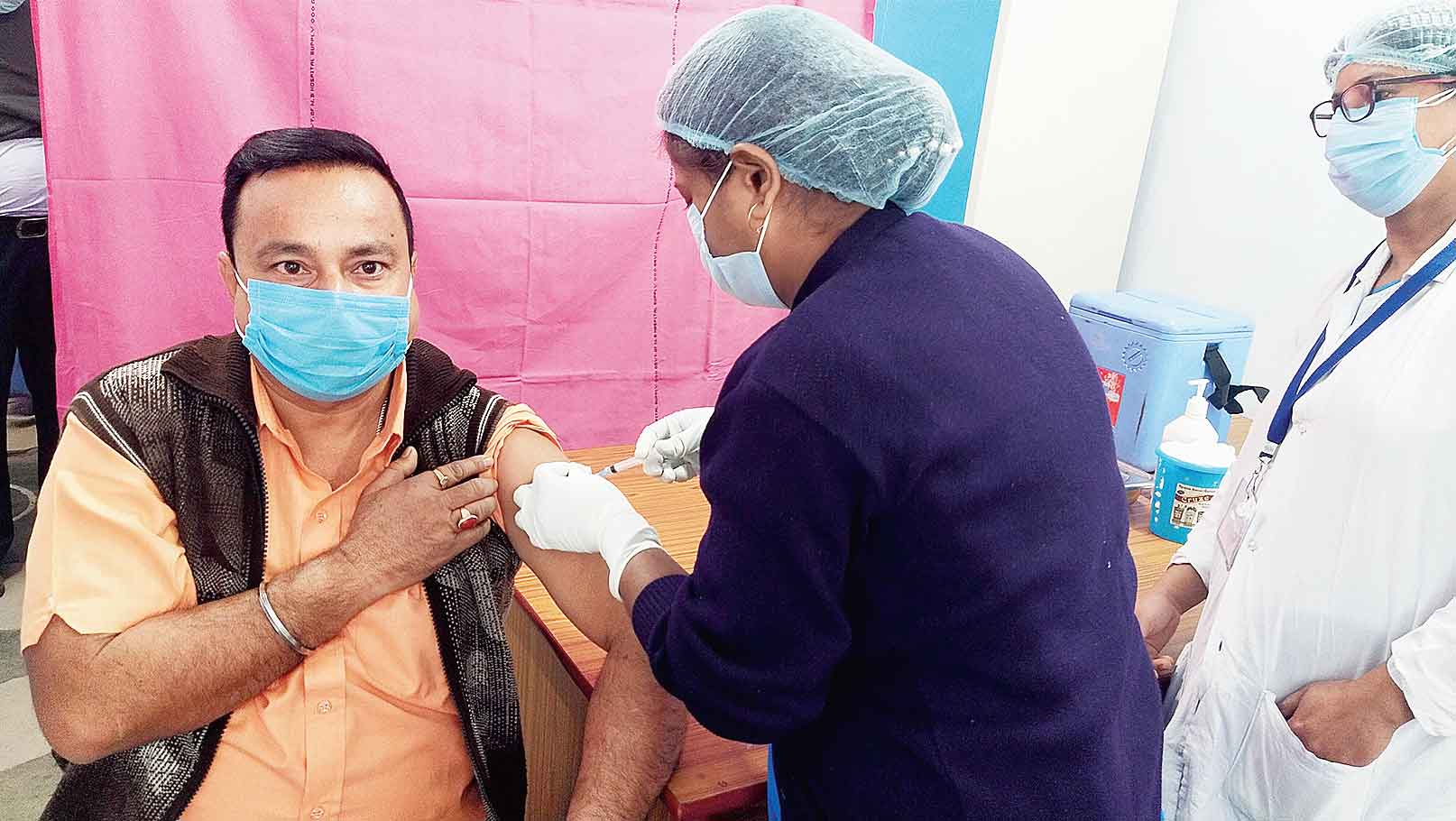 ---
|
Ranaghat
|
Published 17.01.21, 03:16 AM
---
Ranaghat subdivisional hospital head clerk Ashis Kumar Naha, 52, a patient of chronic myeloid leukaemia (CML), received his first shot of Covishield on Saturday as a frontline health worker in a designated Covid hospital. He told why it was a "big relief". Excerpts:
Frankly, Saturday came to me as a big relief when I stood in the queue to take the jab that is expected to protect us from Covid-19.
Since 2016 I have been suffering from a special type of blood cancer and as a health worker the risk of contracting the infection is big for me as my immunity is already low.
The lockdown and subsequent lack of transport were a problem for me as a road accident in 2010 had left me with 55 per cent physical disability. But as a health department worker at a designated Covid hospital, I have never shied away from my professional obligations despite my medical vulnerabilities because I am aware that there is a battle at hand.
At the same time, aware of my already compromised immunity, I have all along been waiting and hoping for the arrival of a vaccine against Covid-19.
There are colleagues who are reluctant to take the jab as they doubt the vaccine's efficacy. For me, the jab is a big relief. I hope this is the beginning of the end of Covid.