Bengal govt to pay Rs 2 crore for dirty rivers: NGT
The bench said that despite repeated orders, state agencies responsible for the task have not carried out their responsibilities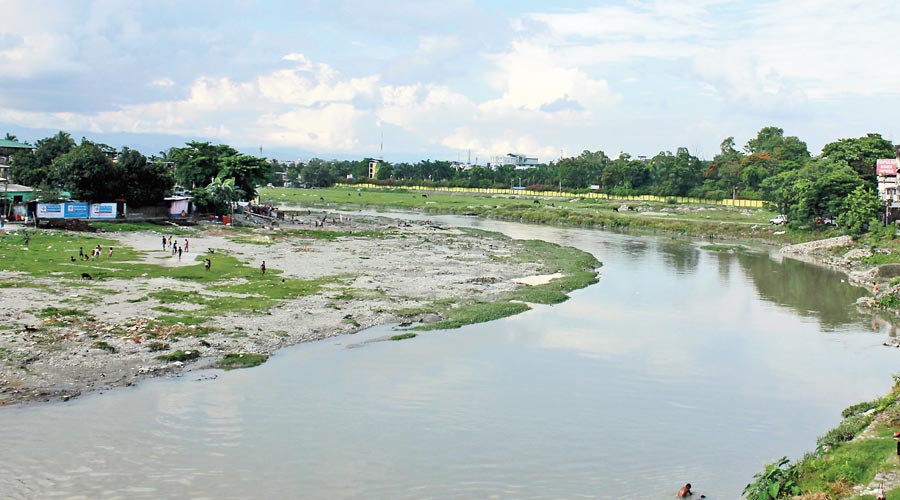 A stretch of the Mahananda, the principal river that flows through Siliguri.
File picture
---
Siliguri
|
Published 23.09.21, 03:35 AM
|
---
The principal bench of the National Green Tribunal (NGT) has instructed the Mamata Banerjee government to pay an interim compensation of Rs 2 crore so that the sum can be used to reduce pollution in the Mahananda river and Fuleswari and Jorapani two rivulets.
The Mahananda is the principal river that flows through Siliguri and the two rivulets crisscross the city.
On Monday, the NGT bench, comprising chairperson Adarsh Goel, along with three judicial members, Brijesh Sethi, Sudhir Agarwal and B Amit Sthalekar, and expert members Saibal Dasgupta and Nagin Nanda, said that despite repeated orders issued by the NGT, officers and state agencies who are supposed to take steps to reduce pollution of these three water bodies and restore the quality of water, have not carried out their responsibilities.
"The principal bench has asked the state government to deposit a sum of Rs 2 crore with the district magistrate of Darjeeling so that it can be used for the improvement of these water bodies. Also, the chief secretary of the state has been asked to attend a hearing in January next year with the action-taken report," said a source.
In Siliguri, issues of Mahananda's pollution and encroachment of its banks, as well as the condition of the rivulets have  time and again been raised by environmentalists and people in general.
In 2005, the Centre  granted around Rs 60 crore under the Mahananda Action Plan for the restoration of the river and two rivulets. Initially, some initiatives were taken up, but eventually, the plan was not implemented fully.
The dilapidated condition of Mahananda had prompted Subhash Datta, a Calcutta-based environmentalist, to file a petition with the NGT a few years back. This made the NGT react and pass as many as 12 orders to the district administration, the Siliguri Municipal Corporation and to Siliguri Jalpaiguri Development Authority to take necessary steps.
"The bench is aggrieved with the performance of these agencies and has mentioned in its order that a recent field survey has shown that even now, there are 88 encroachments in the Mahananda. It has also mentioned that the SMC should remove all encroachers and the unauthorised structures by March 31 next year," the source added.
While environmentalists and residents have welcomed the tribunal's order and are hopeful that the river and the two rivulets will be cleaned, civic authorities have decided to hold a meeting soon to draw up the plan of action to curb pollution.
"We will hold a meeting to ensure that the Mahananda flows freely and the sources of pollution are curbed through appropriate measures," said Gautam Deb, chairperson of the board of administrators of Siliguri Municipal Corporation.