Battle for All India Matua Mahasangha top post heats up
Over the past few years, BJP has made significant inroads into the community, while some continue to support the Trinamul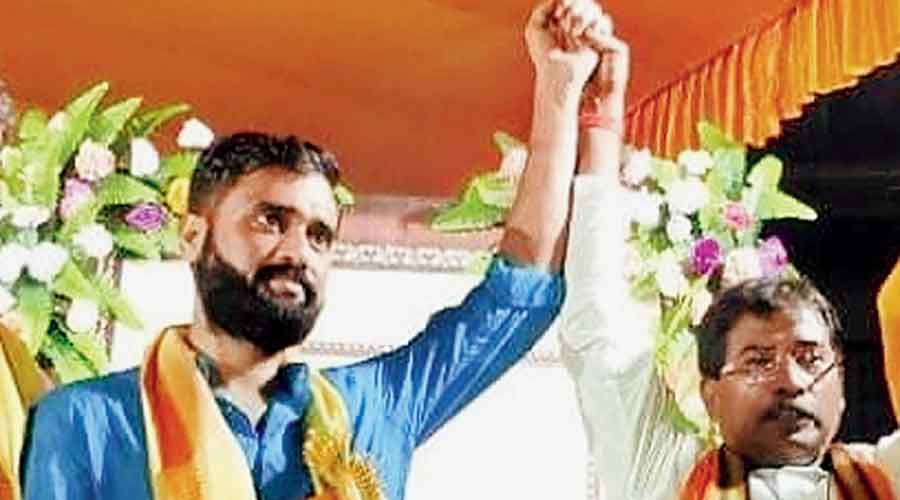 ---
|
Kalyani
|
Published 08.07.20, 02:56 AM
---
The battle for the top position in the All India Matua Mahasangha, an organisation backed by the BJP, has intensified with a section of the community accusing the party's Ranaghat MP Jagannath Sarkar of creating divisions and seeking the intervention of the state BJP president Dilip Ghosh.
The Matua community leadership in Nadia, headed by Mukutmani Adhikary, who was initially nominated as BJP candidate from Ranaghat in the last Lok Sabha polls but could not fight because of technical reasons, said he had urged Ghosh to "control" the MP so that the community's support for the party continued unabated.
"Jagannath babu has been trying to interfere with the organisational activities of Matuas with an eye to create division as well. He convened a party meeting in Kalyani on Tuesday with the same motive and it was not welcomed by the Matuas present there. As his intention became clear, many members strongly protested his role," said Adhikari.
He was referring to an incident on Monday night when 400-odd people showed black flags to the MP and shouted "go back" slogans when Sarkar visited Kalyani for a party programme.
A majority of the attendees were Matuas, who were Left supporters, but switched allegiance to Trinamul since the change of guard in Bengal in 2011.
Over the past few years, the BJP has made significant inroads into the community.
A section of the community, however, continues to support Trinamul and their organisation is called Sarba Bharotiyo Matua Mahasangha.
"It is quite unfortunate that Jagannath babu is trying to weaken the Matua organisation, which in turn will weaken the BJP in the state... That's why we have taken it up with the state BJP president Dilip-da," he added.
Sources among the Matuas — a downtrodden Namasudra community, a majority of whom migrated from East Pakistan — have said different factions in the community are now at war over who will head the All India Matua Mahasangha, which is at present headed by Santanu Thakur, the BJP MP from Bongaon.
"A section of the community wants to replace Santanu with his elder brother Subrata and Jagannath Sarkar is backing them... The supporters of Santanu, including Adhikari, have approached Dilip-da so that status quo prevails," said a source.
Sarkar said that he didn't interfere in the internal affairs and the community members themselves proposed Subrata's name as the new chief of the All India Matua Mahasangha.
"I have no role there. I am not trying to create any division, rather trying to unite the community and the two brothers so that they work together for the BJP," he said.