Badminton a gamechanger
Shuttle power to girls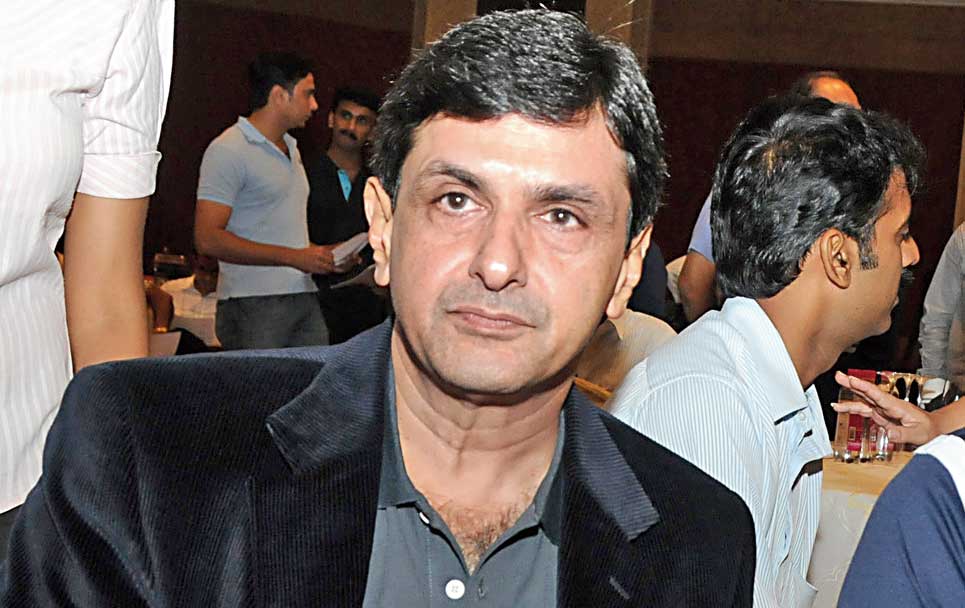 Prakash Padukone
Telegraph picture
---
Calcutta
|
Published 12.02.19, 07:50 AM
|
---
A train ride to Delhi and an interaction with Prakash Padukone — badminton has spelt wish-fulfilment and empowerment for two 12-year-olds from a redlight area.
The duo from Munshigunj, Kidderpore, are the only girls from the state selected for a badminton scholarship programme of Child Rights and You (CRY), an NGO, aimed at empowering underprivileged kids.
Seven children from Bengal and nine from the rest of the country received the scholarship this year. The girls from Kidderpore, both students of Class VII, had never stepped out of their abusive environment till they picked up badminton racquets.
"We took part in a play last year and received the racquets as gifts from an NGO after the performance. We started playing whenever we had time. Then one day we were asked to enrol for a badminton tournament," said one of the girls.
The girls joined a 10-day coaching before taking part in a junior badminton championship. "We were pitted against children who had been playing for months and yet we held forth. I was thrilled when I was selected for the scholarship," said one of the girls. Members of the Badminton Association of India chose the players.
Adventure awaited the girls as they had to travel to Delhi to receive the scholarships. "It was tough convincing their parents. Both have alcoholic fathers and mothers who work as help," said Saptami Paul of NGO Diksha, who teaches life skills to kids and accompanied the children on the trip.
The girls had only travelled by local trains and the Rajdhani Express was a whole new experience. "We live in small rooms and use community loos. Everything was so wonderful inside the AC coach. We felt like princesses," said a girl, who could hardly sleep through the journey.
More surprises were in store as badminton champion Prakash Padukone handed over the certificates to the scholarship winners. "Till then we knew him as Deepika Padukone's father. Now he is a role model. He told us not to give up on the sport and also clicked a snap with us," the girls gushed.
Back in the city, the girls are leading a disciplined life. "We eat right, practise four days a week and watch a lot of sports on TV," said the Saina Nehwal fans. Coach Pradeep Keshari said the duo had improved on their serve, forehand and grip.
"Participation in sports is a way to boost their confidence," said Trina Chakrabarti, regional director, east, of CRY.