Armed gang robs gold, lakhs in cash in Andal
Sources said dacoits broke a wooden door situated in the rear end of the three-storey house of the Kundus when all residents were asleep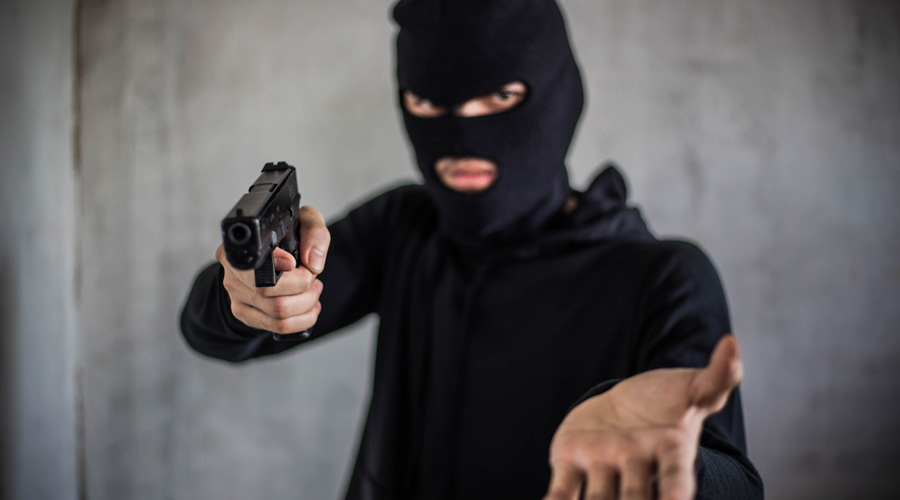 The robbers woke up all of them and forced them to enter a room at gunpoint.
Representational picture
---
Durgapur
|
Published 11.05.22, 01:20 AM
|
---
A gang of 12 armed robbers broke into a house at a village in West Burdwan's Andal and decamped with cash and jewellery in the early hours of Tuesday after holding family members at gunpoint.
The Kundu family said robbers raided their home past midnight and continued the loot for about 40 minutes. They decamped with 200gm of gold jewellery and around Rs 7 lakh in cash, a member of the Kundu family added.
Sources said the gang broke a door at the back of the three-storey house of the Kundus in Dirghanala village around 1am. Eight family members were present then. The family had returned from a wedding. They did not keep valuables in a bank locker, said one of the victims.
"We were sleeping when the goons entered from the back door. They first held my elderly parents at gunpoint in a room on the ground floor," said Abhijit Kundu, an LIC agent.
Abhijit was sleeping in a room on the top floor. His father Pareshnath Kundu is a retired railway employee. His cousin Sajal, a hardware shop owner, was sleeping on the first floor. His elderly parents were sleeping in another room on the same floor.
The robbers woke up all of them and forced them to enter a room at gunpoint. "They locked up the room after forcing us inside. They also took keys of the almirah from us where we keep gold ornaments and cash," said Sajal. His father Bangshibadan Kundu is a retired schoolteacher.
Abhijit's wife Chandana Kundu said they were a little late in going to sleep on Monday as they had gone to attend the wedding of her brother nearby.
"Some gold jewellery was lying on the dressing table as we had returned from the ceremony late. The dacoits first took them and later asked us for the keys where we usually keep our ornaments and cash. My husband tried to resist but they threatened us with dire consequences," said Chandana.
The family said they did not maintain a bank locker to store their valuables. Sizeable amounts of cash were kept at home for purported medical emergencies pertaining to two elderly couples in the family. After the goons left, neighbours informed police.
Police said such incidents of robbery was rare in this coal and industrial belt. Probe is on.
The Kundus had recently painted and renovated their house. The police said masons who worked at the house might bear a link to the incident.
The police also brought a sniffer dog for investigation but are yet to get any clue.
Sources said several masons have recently taken rooms on rent in Andal because of many real estate activities going on in the surrounding areas.