AAI draws up parking offenders' list
Government vehicles and those belonging to some VIPs flout rules and remain parked in front of both the departure and arrival terminals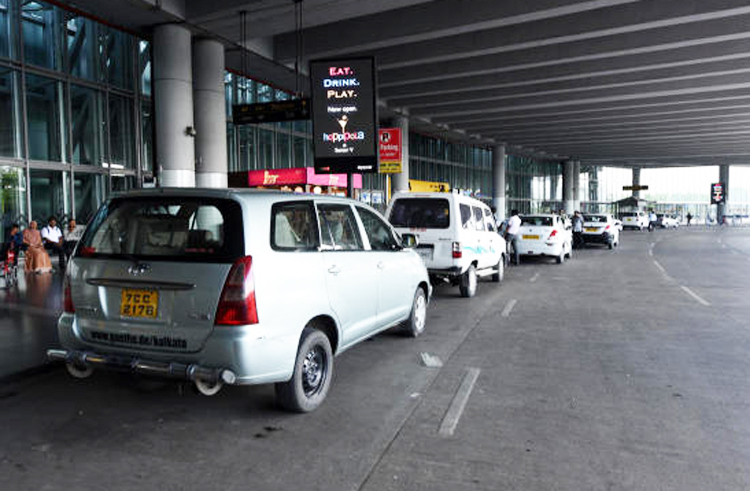 ---
|
Calcutta
|
Published 23.08.19, 10:04 PM
---
Calcutta airport is drawing up a list of habitual parking offenders — the "VIP vehicles" that are parked in front of the terminal building much longer than the stipulated time.
The airport authorities are planning to write to the departments to which these vehicles belong with an plea to change their habits.
The airport authorities are now maintaining a register that mentions vehicles that flout parking norms along with their registration numbers and the departments or government agencies they belong to.
Government and other vehicles belonging to the VIPs are authorised to be parked for free either at the parking lot or the designated place but not in front of the terminal building.
But, Metro has reported several times in the past how the government vehicles and those belonging to some VIPs flout rules and remain parked in front of both the departure and arrival terminals. Some even remain parked for hours. Passengers often complain of inconvenience, specially those in wheelchairs, because these vehicles block their ways.
"We are preparing a list of these vehicles every day.
We will be writing to the departments concerned stating how these vehicles flout the rules and request the officials to ensure this does not happen. The marshals deployed by the contractor who operate the parking lot ask the drivers or those in the car to move the vehicles but they don't listen. The marshals are also scared of slapping fines on these vehicles," said airport director Kaushik Bhattacharya.
"After lots of deliberation on how to tackle the problem, this is the solution we have come up with," he said.
A private agency hired by the airport authorities to manage traffic in front of the terminal has been given the responsibility to note down number of all vehicles with government and other agency stickers that are parked for more than 30 minutes.
The register shows on August 21, 32 such vehicles were parked in front of the terminal at both departure and arrival levels for more than half an hour. The number was 12 on August 22 and 21 till the afternoon of August 23.
The vehicles, according to the data entered in the register, belong to various state government and central governments, Calcutta and state police, army, para-military forces, MPs and even pilot cars.
The register shows one of the vehicles, which belonged to the police, parked in front of the arrival level between gate 1A and 1B for five hours.