6000 bikers booked in 6 nights
Educate and prosecute: twin mottos of cops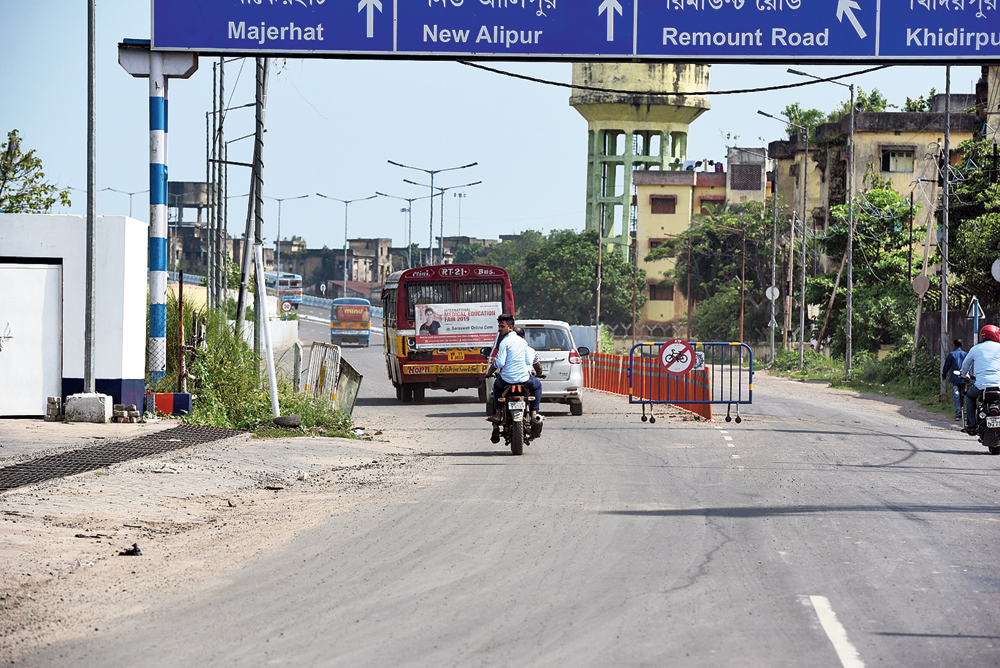 ---
|
Calcutta
|
Published 26.06.19, 01:43 AM
---
Over 6,000 motorists were prosecuted across the city over the past six nights. More than half were booked for not wearing helmets and a little over a third were prosecuted for travelling more than two on a bike.
Officers with years of experience working in the Calcutta police said such a high rate of prosecution was unprecedented, except during some festivals when the volume of traffic is exceptionally high.
Officers said 874 motorists were prosecuted on Monday night, of whom 505 were not wearing helmets. As many as 249 bikes had three riders. Thirty motorists were booked for drink driving and 58 for dangerous driving.
The ongoing drive against errant motorcyclists, which started on Wednesday night, has yielded results, feels a section of the police. A few officers said there was a lot more to achieve.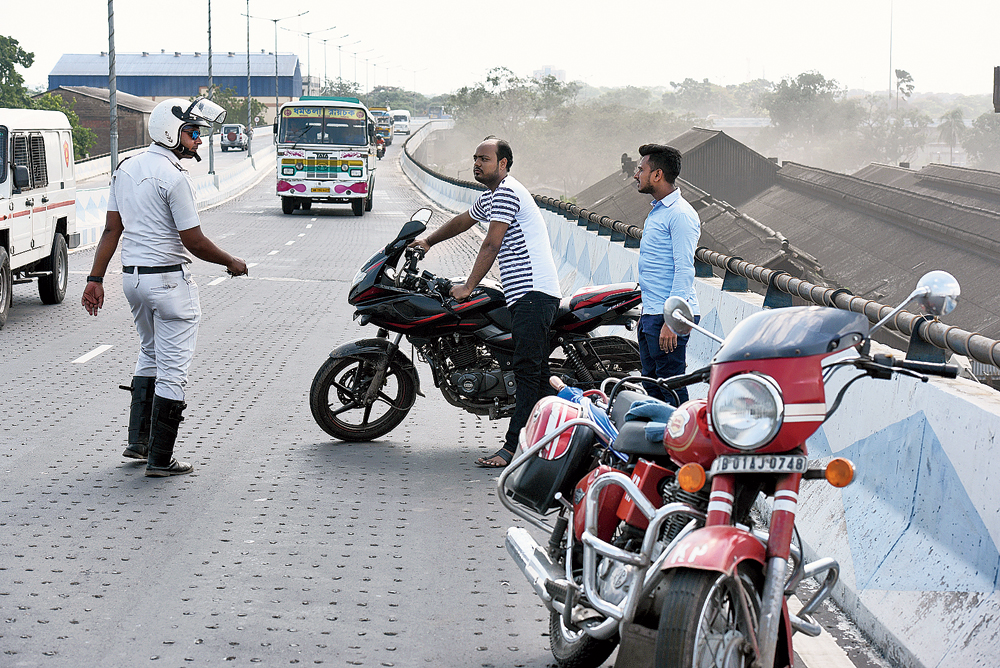 "Success is a relative term. I feel happy when I see that children are being given helmets by their parents.... At the same time we cannot deny that a large number of bikers still lack respect for law and lives," an assistant commissioner said.
Officers said the drive, being conducted by officers of the traffic police department and respective police stations, would continue over the next few nights.
"The names of the police station areas where the drive will be conducted on a particular night are announced in the evening. All police stations were activated over the weekend. But on weekday nights police stations are chosen on a rotational basis for the drive," an officer said.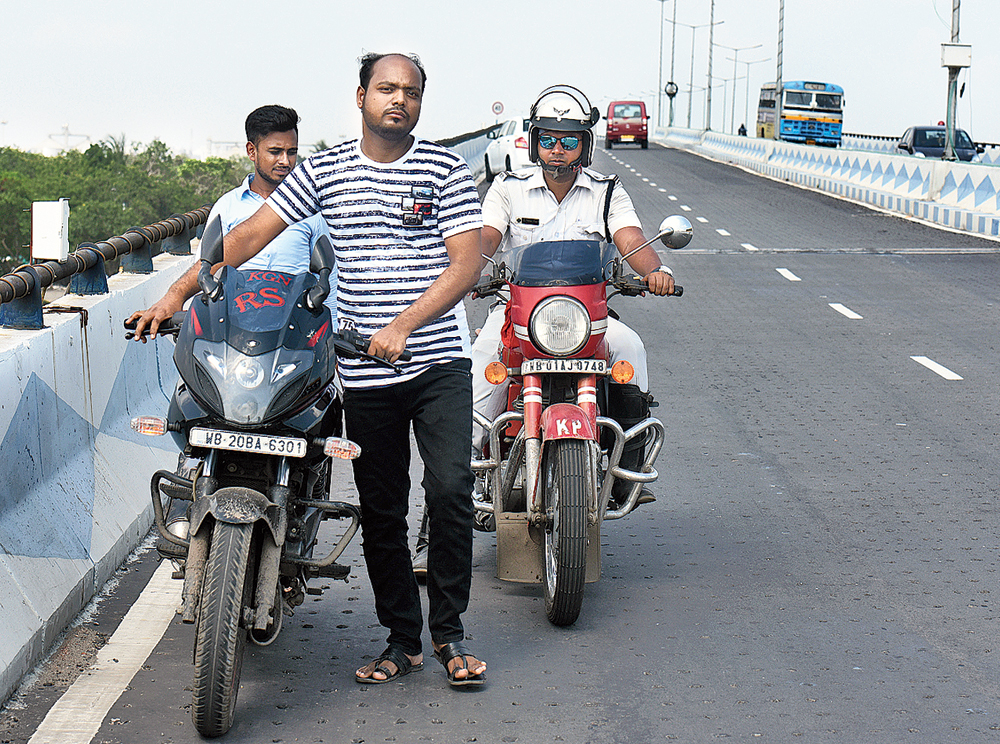 Calcutta police have also started door-to-door distribution of leaflets in Urdu, Hindi and Bengali urging motorcyclists to wear helmets.
This is the first time the Calcutta traffic police are distributing leaflets across the city with special emphasis on areas where bikers are often spotted violating traffic rules.
Around 25,000 leaflets in the three languages have been printed for distribution across the 25 traffic guard areas in Calcutta.
"We have a two-pronged strategy — create awareness and prosecute violators simultaneously," an officer in Calcutta police said.
The immediate trigger for the drive was the heckling of a woman — model Ushoshi Sengupta — and the driver of the app cab she was travelling in by a gang of helmetless bikers at the Exide crossing and later at Lake Gardens early on Tuesday.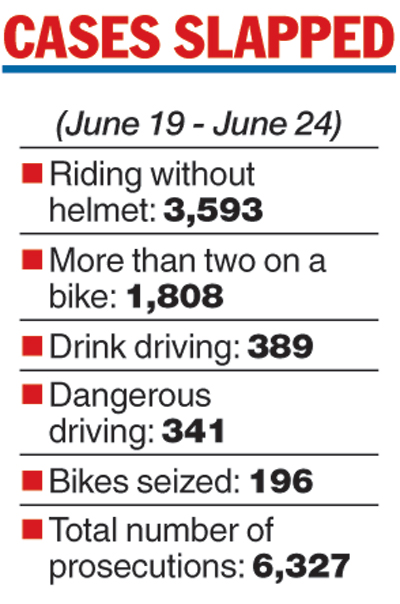 Ushoshi approached an officer in front of Maidan police station, less than 100m from where she was harassed at the Exide crossing, for help. The officer allegedly pleaded helplessness initially because the spot was in the Bhowanipore police station area.
She allegedly got a similar response when she visited Charu Market police station to lodge a complaint.
The incident prompted Calcutta police commissioner Anuj Sharma to ask his force to prosecute errant motorcyclists and develop soft skills for better handling of a situation when people approach the police for help.