250 students and academics take out rally demanding resignation of vice-chancellor
The march covered 3.5km and was attended by former CPM MP Malini Bhattacharya and many others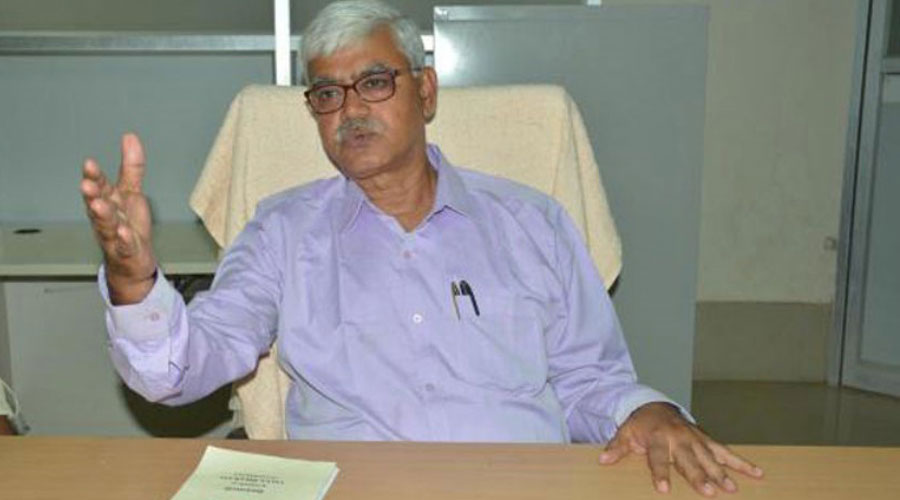 Vice-chancellor Bidyut Chakrabarty.
File picture
---
Bolpur(Birbhum)
|
Published 27.01.21, 01:21 AM
|
---
Over 250 students and academics from Presidency University, Calcutta University and Jadavpur University led a march from Bolpur station to the Visva-Bharati in Santiniketan on Tuesday demanding the resignation of vice-chancellor Bidyut Chakrabarty for allegedly trying to saffronise the central varsity.
The march covered 3.5km and was attended by former CPM MP Malini Bhattacharya, SFI state secretary Srijan Bhattacharya and All India Federation of University and College Teachers' Organisation president Keshab Bhattacharya among others.
"The Visva-Bharati VC is going all out to implement the RSS-BJP agenda of saffronisation and targeting those who dare to question his ways. We demand his resignation," SFI leader Srijan said.
Those who took part in the rally said the march was a "strong protest at the VC's political activities on the Visva-Bharati campus".
The march comes in the wake of weeks of upheaval over a controversy involving economist Amarya Sen's Santiniketan home and the suspension of economics professor Sudipta Bhattacharya, who had questioned the appointment of a principal in one of the varsity's schools.
Earlier this month, the VC had also suspended three students for protesting against the suspension of Bhattacharya.
"We are here on Republic Day to reclaim our beloved varsity and to reclaim the Republic by extension. We cannot acquiesce to the VC's quashing of dissent," said Srijan.
"He has trampled upon the tradition of peace and harmony established here by Rabindranath Tagore," he added.
"This walk is a reflection of our demand for free speech," said Keshab Bhattacharya at the street-corner rally held after the meeting ended in Santiniketan.