Sikkimey Nagarik Samaj assails Golay stand on ration card
The SNS secretary said the implementation of ONORC posed an existential threat to the Sikkimese people because they risked being swamped by migrants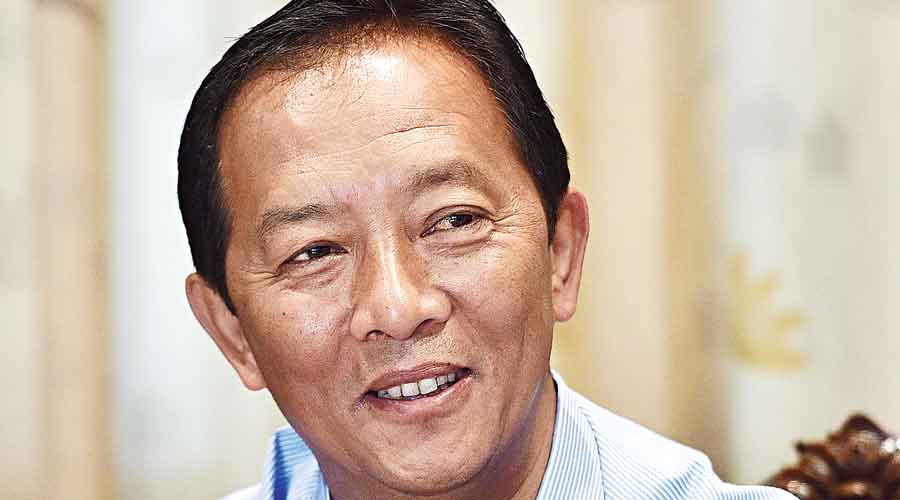 ---
Siliguri
|
Published 19.08.21, 12:47 AM
|
---
The Sikkimey Nagarik Samaj (SNS) on Wednesday iterated its opposition to the implementation of the One Nation, One Ration Card (ONORC) scheme in Sikkim and condemned chief minister P. S. Tamang (Golay) for asserting that its execution would in no way dilute the special status enjoyed by the state under Article 371F of the Constitution.
Passang Sherpa, the SNS secretary, said the implementation of ONORC posed an existential threat to the Sikkimese people because they risked being swamped by migrants, and for the chief minister to suggest otherwise was not only "irresponsible", but also "anti-Sikkimese". "It doesn't behove a chief minister to make such irresponsible statements," he said.
While defending his government's decision to implement the scheme, Golay had asserted that it would not dilute Article 371 F, which provides special status to Sikkim that merged with India in 1975, and had accused the opposition of making a political issue out of a none-issue. "People should not worry regarding ONORC implementation in Sikkim….Migrant workers coming to Sikkim will get their ration based on the ration cards of their native states. They cannot register new ration cards in Sikkim," he had said.
The 'One Nation, One Ration Card' is a tech-driven system that allows labourers, daily wagers, urban poor like rag pickers, street dwellers, temporary workers in organised and unorganised sectors, domestic workers, etc to get their daily quota of food grains from any electronic point of sale (e-PoS)-enabled fair price shops (FPSs) of their choice anywhere in the country.