Sikkim public figure CD Rai passes away
Rai served in different departments of the state government during his time as a bureaucrat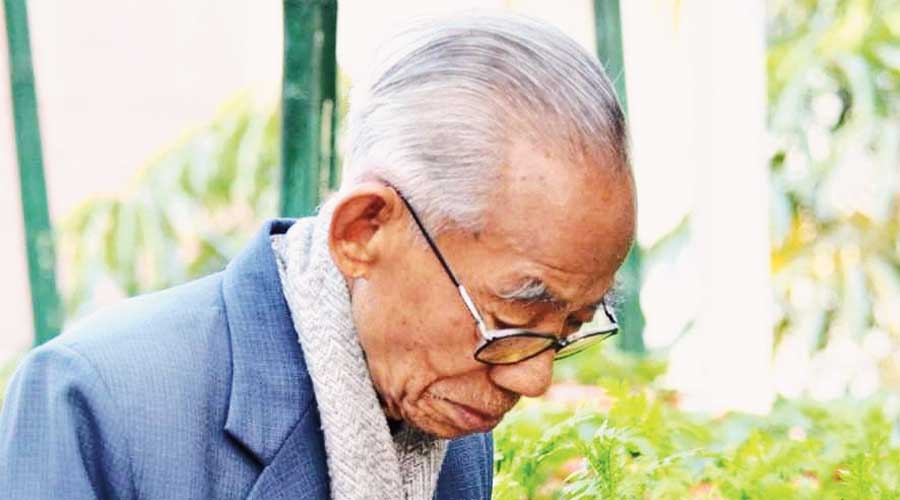 ---
|
Siliguri
|
Published 10.08.20, 02:04 AM
---
Sikkim politician, bureaucrat and journalist C.D. Rai died at the age of 96 at his Gangtok residence on Saturday night.
His mortal remains were cremated at the Jalipool Crematorium in East Sikkim on Sunday.
Rai served in different departments of the government of Sikkim during his time as a bureaucrat. Rai had also been a minister in the short-lived government of Tashi Thsering in 1949 when Sikkim was an independent kingdom.
In between and post-retirement, he engaged in journalism and was the Sikkim correspondent of the Calcutta-based Amrita Bazar Patrika in the early 1960s. He was also the editor of Himali Bela, a Nepali daily, and publisher of Gangtok Times.
Rai leaves behind a son, a daughter and grandchildren. His son, P. D. Rai, is a two-term parliamentarian and a senior leader of the Sikkim Democratic Front.
Chief minister P. S. Tamang (Golay) said in Rai's passing away, Sikkim had lost one of its most famous and reputed sons. "The contribution made by him for Sikkim and the
people is unparalleled and his demise has created a dent in the intellectual society of Sikkim," he added.
Governor Ganga Prasad said Rai had worn many hats with distinction during his long innings in public life. "He will be remembered for his immense contribution, and let the contribution made by Shri C. D Rai be (a) source of inspiration for new generations," he said.
Former chief minister and SDF president Pawan Chamling, too, mourned the death of Rai.
"Shri C.D. Rai's death is a tremendous loss for Sikkim and he will be forever remembered for his contributions and service to our state. I express my heartfelt condolences to his family," he said.