Sikkim landslide delays treatment, teacher dies
Debraj Roy left Malda with families of some fellow teachers and friends on Oct. 16 and started suffering from breathlessness on Oct. 18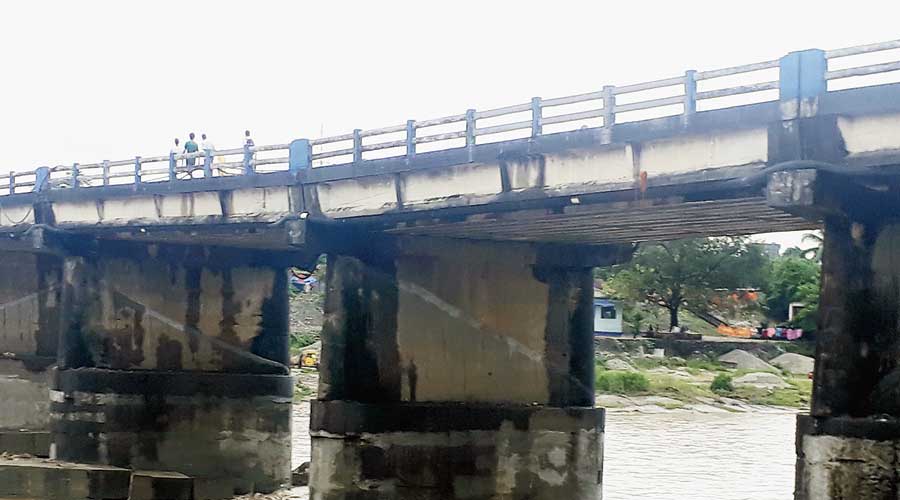 ---
Malda
|
Published 21.10.21, 01:22 AM
|
---
A 48-year-old school teacher from Malda who was in Sikkim on a trip with some relatives and friends, died after a brief illness in Gangtok early on Wednesday morning.
Those travelling with him claimed that better treatment, which could not be arranged immediately owing to the landslides triggered by heavy rainfall that has struck the state, might have helped him survive.
Debraj Roy, who teaches in a primary school here, left Malda with families of some fellow teachers and friends on October 16.
After paying a visit to Pedong in Kalimpong district, the group went to Aritar in Sikkim. There, Debraj started suffering from breathlessness on the night of October 18.
His fellow travellers then decided to shift him to a primary health centre in Rhenock.
"His oxygen saturation level, which had dipped below 50, gradually started going up. It reached up to 94 with artificial oxygen support. But suddenly his condition deteriorated again and amid the natural catastrophe, it was difficult to shift him to a hospital with better equipment. After much toil, he was admitted to a hospital in Gangtok where he died at around 4am on Wednesday," one of Debraj's friends said over the phone.
Although the teacher's body was released by the hospital on the same day, his family members and co-travellers found difficult to head to Siliguri because NH10, the national highway that links Gangtok to north Bengal and the rest of the country, is cut off due to landslides.
"Debraj virtually led the entire team. He was fond of visiting the hills. His death has robbed us of the zeal of visiting the hills again," said Biswajit Jha, a member of the team.
On Thursday, they are planning to head to Siliguri.
The teacher, sources said, is survived by his wife, son, mother and a brother.
Hundreds of tourists, who have thronged the hills during the puja season, are facing difficulties in travelling to their next destination or reaching railway stations or the Bagdogra airport to return home.