Indian Air Force: Saviour in times of need
IAF provides essential items to residents of villages that were cut off from the rest of Sikkim for over two weeks because of landslides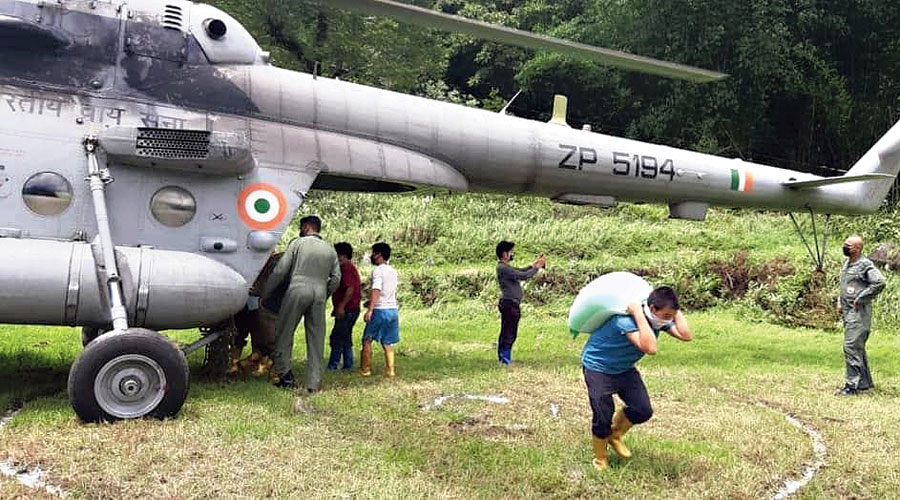 ---
---
An MI 17 helicopter of the Indian Air Force (IAF) brings essential items to Sakyong in North Sikkim on Saturday.
The chopper made three sorties to bring rice, cooking oil, medicines, candles and matches for 200 villagers of Sakyong and Pentong that have been cut off from the rest of Sikkim for over two weeks because of landslides.
While the chopper came to the Sakyong school grounds, the items will be sent to nearby Pentong via a manual ropeway.
The villagers were visibly happy to get the essentials as this part of state has been struggling for a long time, first with the lockdown induced by the coronavirus outbreak and then by landslides