Wriddhi best in the world: Parthiv Patel
Saha will remain India's No. 1 wicketkeeper in Test matches as long as he's playing international cricket, feels Parthiv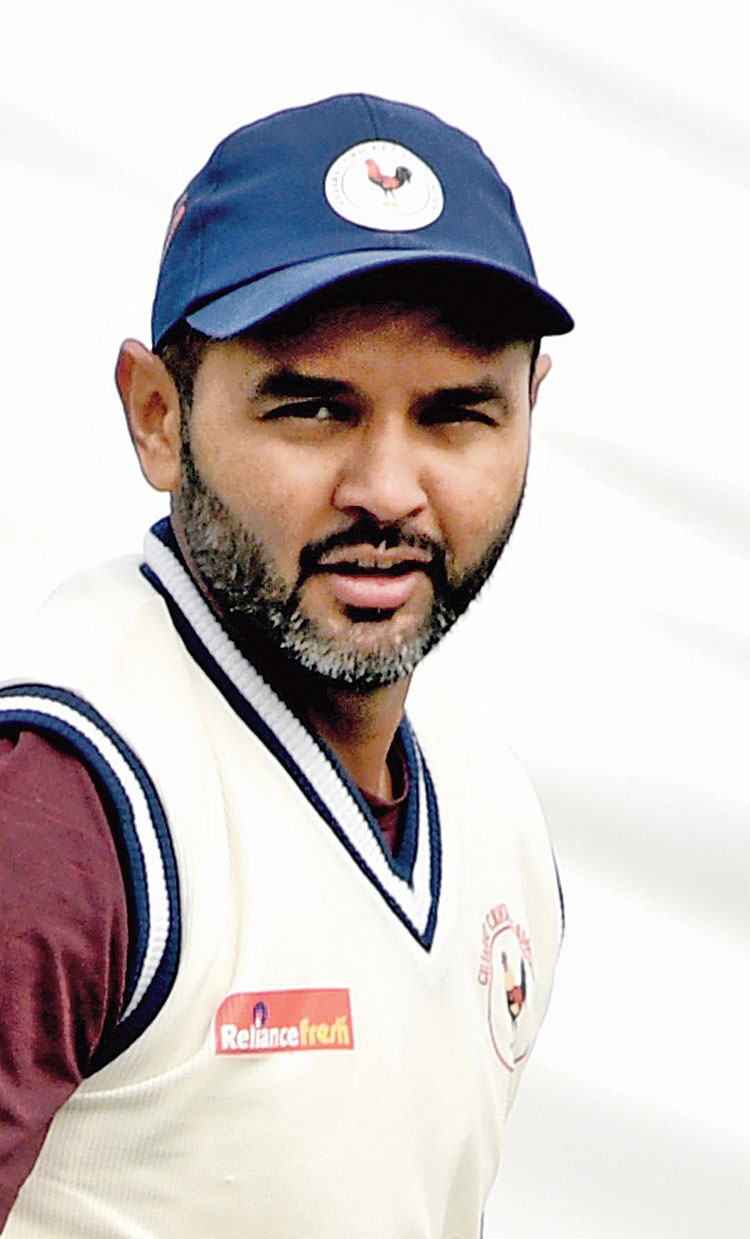 ---
|
Calcutta
|
Published 02.01.20, 09:40 PM
---
Wriddhiman Saha is the best wicketkeeper in the world at present and there are no second thoughts about it, feels former India keeper-batsman Parthiv Patel.
"Obviously, Wriddhi is the best wicketkeeper in the world at the moment. His technique, wicketkeeping style, the way he takes catches and his energy on the field make him the best. So no doubt, he's the best.
"I have been on some tours with him and practised with him too. The way he goes about his business puts him above the rest," Parthiv, now captain of Gujarat, said after the team's training session at the Eden on Thursday.
No matter what, Saha will remain India's No. 1 wicketkeeper in Test matches as long as he's playing international cricket, Parthiv emphasised.
"Wriddhi knows what his job is. No one needs to tell him anything. The way he has performed behind the stumps, he will remain India's first choice in Tests."
Saha, meanwhile, had the tape taken off his right ring finger on Thursday. Before his return from Mumbai late in the evening, Saha said he doesn't feel any discomfort in the finger.
"The tape has been taken off as per the instructions of the doctor… No more discomfort in the finger… But not sure when I'll be able to begin my rehab… Should start soon," he said.
Saha may leave for the National Cricket Academy (NCA) after four-five days.
Moving on to Rishabh Pant, Parthiv said opinions of others shouldn't matter to him as he just needs to keep focusing on his game.
"When you are in the national team, you need to concentrate on your game and look to cash in on the opportunity... Just look to enjoy the occasion. That you are in the team means you have the backing of the team management and the selectors. So, just look to express yourself.
"When we got into international cricket, there was no IPL. But youngsters today, thanks to the IPL, already have that feel of international cricket. But if you aren't delivering, that's when you really start to feel the pressure. Having said that, you need to keep away from opinions so that your mindset is not affected further.
"What others say, their opinions just shouldn't matter," Parthiv said. "See, all the talk about Pant is purely because he is so talented. Besides, you need to take into account that he didn't do badly in the previous series (ODIs versus the Windies)."