'How do we get Virat (Kohli) out?': Moeen Ali describes the challenge ahead for England
From his struggles to make the playing XI to his battle against Covid-19, Moeen has been going through difficult times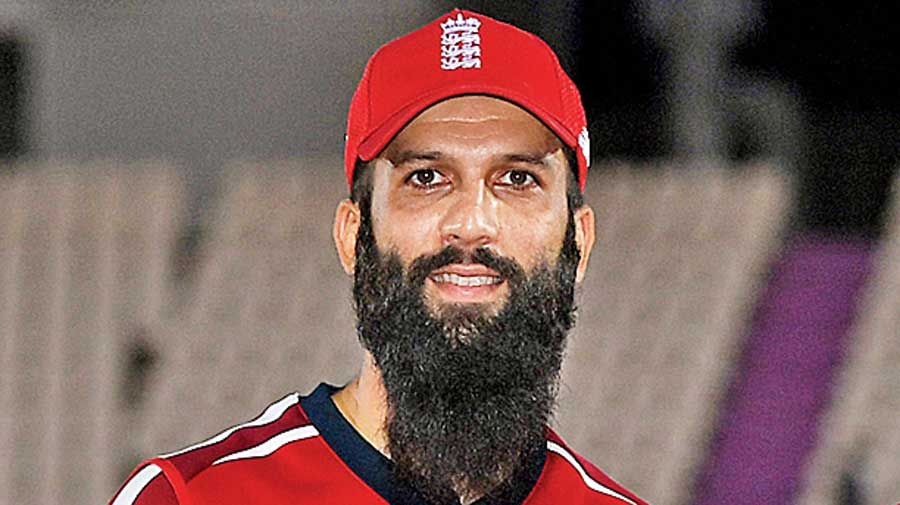 ---
Calcutta
|
Published 01.02.21, 03:28 AM
|
---
"How do we get Virat (Kohli) out?" — Moeen Ali has described the challenge lying ahead for England in the simplest of terms.
"He's obviously an amazing player, a world-class batsman and is very motivated to do well, and I'm sure he'll be even more motivated after India did well in Australia while he had to leave for the birth of his child.
"I don't know how we're going to get him out, because I don't think he has any sort of weaknesses. But yeah, we have a good bowling attack with some pace in the line-up," the England all-rounder said while commenting on the India captain during an online interaction with UK media.
"Virat's a great guy, though, and a good friend of mine. We don't talk too much about cricket. We do a little bit, but not too much," Moeen added about Kohli, with whom he has also shared the Royal Challengers Bangalore dressing room during the IPL.
It will be interesting to see if Moeen can make the final XI for the first Test in Chennai as Jack Leach and Dom Bess haven't been too consistent, although they did get some wickets during England's tour of Sri Lanka earlier this month. For Moeen, however, it's about setting small targets for himself, and reaching the milestone of 200 Test wickets in the process.
"Whether I get picked or not is another matter. In terms of being ready to play, I think I'll be fine to play and I'll be ready. I've waited long enough.
"I still feel I've got wickets and runs in me and match-winning performances within me. I have set small targets which I want to achieve first.
"Also, I am not too far away from getting 200 wickets. I know people say they don't look at these things, but it's something I would be looking at. Thereafter, I would set another target," Moeen, who couldn't be a part of the two Tests versus Sri Lanka after testing positive for Covid-19, explained.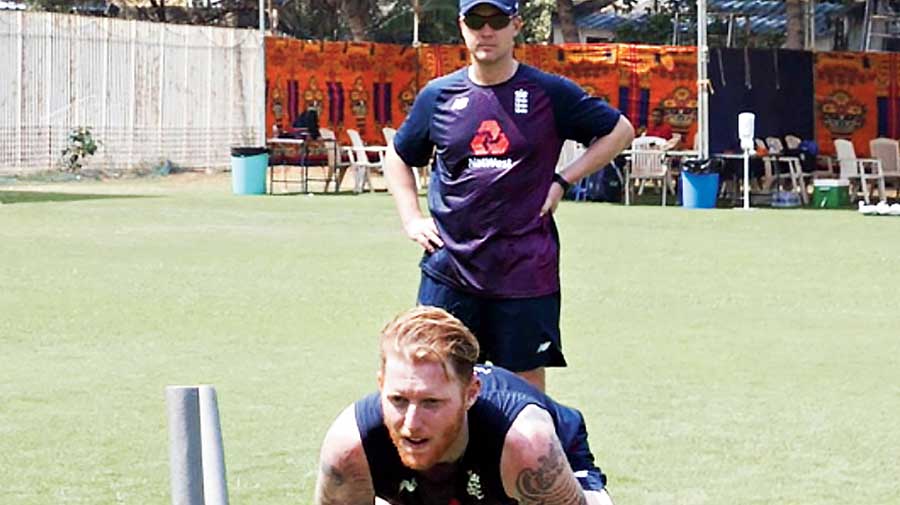 From his struggles to make the playing XI to his battle against Covid-19, Moeen has been going through difficult times. But he stays upbeat.
"Once I tested positive, I just wanted to get it over and done with. It has been tough, but I'm a big believer in 'after hardship comes ease'. Hopefully, there's ease after this," Moeen said.
Red-ball cricket makes for a better T20 cricketer, the 33-year-old believes, saying he was a better cricketer when he played across all formats. "When you are playing red-ball cricket, you are hitting a lot more balls and you're bowling a lot more as well.
"With T20 cricket, as much as it's about hitting sixes and fours, the basics of your technique has to be good too," he said.