Virat does not need advice, only best wishes: Kapil Dev
'There's a full-fledged coaching staff and it's their job to advise Virat'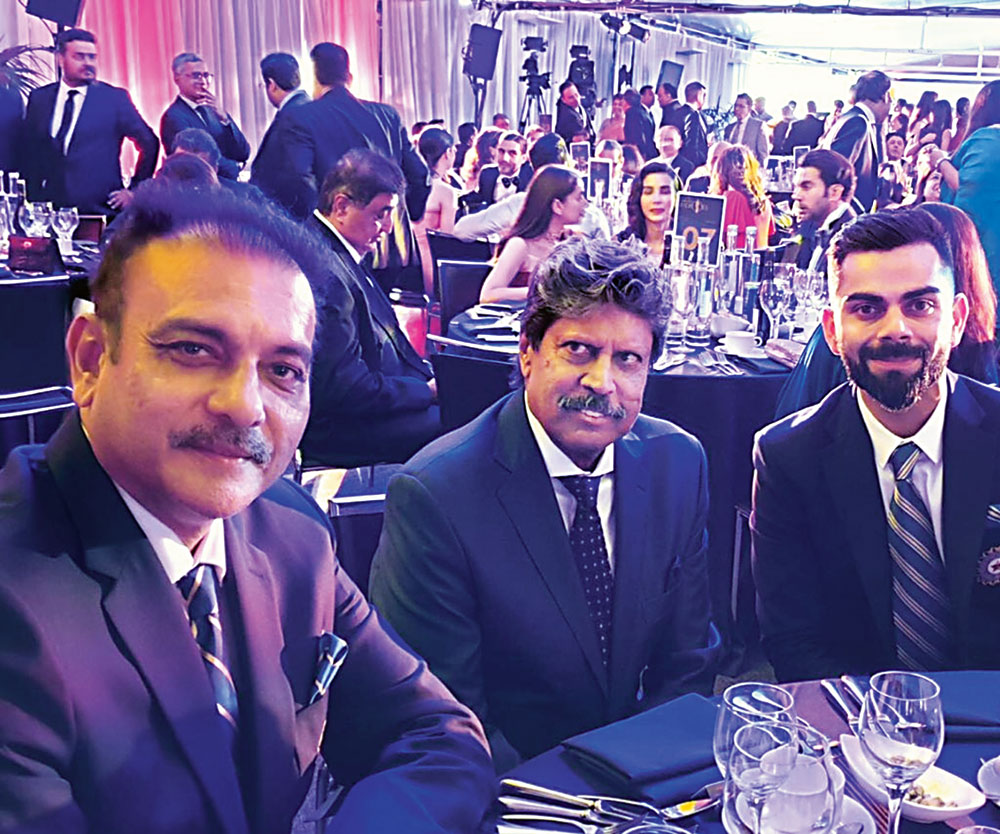 ---
|
Mumbai
|
Published 28.05.19, 11:27 PM
---
Kapil Dev Nikhanj, India's first captain to win the cricket World Cup, 36 years ago, doesn't offer unsolicited advice. Not even if he's sharing the head table with Virat Kohli and the premier tournament's 12th edition is a week away.
"There was no need for me to advise Virat, he's the present India captain and only needs our best wishes. So, in London, I wished Virat and his team the very best, that is all...
"In fact, I added the entire country's best wishes are there for a successful World Cup campaign…
"There's a full-fledged coaching staff and it's their job to advise Virat," Kapil told The Telegraph over breakfast at the Grand Hyatt on Tuesday.
Kapil, Virat and head coach Ravi Shastri were at the same table during an awards function last Thursday. As Virat was directly associated with the event, Kapil confirmed that India's World Cup squad was present.
Asked what powered his men to the stunning success in 1983, a smiling Kapil (who had to rush for a TV shoot) said: "We began believing we could do it... Self-belief was there in plenty, even though many chose to call our win a fluke. Even if it was, it was a great fluke."
Actually, defeating the then mighty West Indies twice in a matter of weeks — league stage and in the final — should never have been dismissed as a fluke.
Looking ahead, skill, temperament and consistency alone won't do in the World Cup, which begins on Thursday. As important would be self-belief for the team aspiring to stand on the Lord's balcony as the champions in 2019.