Target Tokyo for Mehuli Ghosh
Teen shooting champ focused on qualification for 2020 Olympics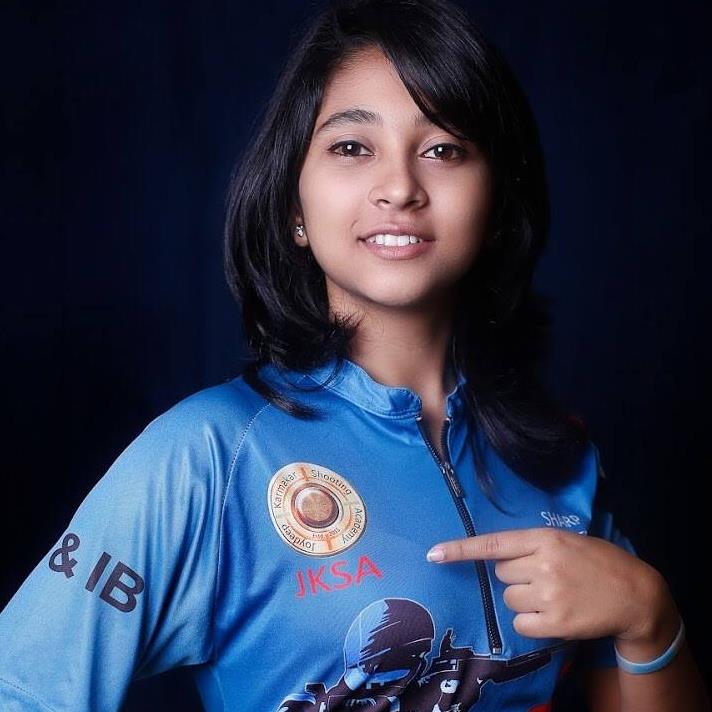 Mehuli Ghosh
Mehuli Ghosh's Facebook page- @mehsocmed
---
Calcutta
|
Published 25.07.19, 08:24 PM
|
---
Focused, calm and collected — virtues must for a shooter. And 19-year-old Mehuli Ghosh appears to have all three.

With two world records and a world championship medal under her belt, in 10 m air rifle, the teenager whose family hails from Baidyabati in Hooghly but now stays in New Town has set herself higher goals.
Mehuli made it clear that while what she has achieved till now is great, she needs to qualify for the Olympics and will therefore have to do well in the tournaments in the run-up to Tokyo.
"I am not really changing anything with regard to my training. I am trying to stick to the basics, and follow Joydeep Sir's instructions. I'm not looking for any drastic change," Mehuli told The Telegraph.
Joydeep Karmakar, who narrowly missed a medal in the 50 m rifle prone at the 2012 London Olympics, is her long-time coach.
"She still has a long way to go. I have a philosophy for her. It really doesn't matter to me whether she wins medals or not, but I need to see that she is improving her performance and is able to handle pressure. As long as she can do that, medals and accolades will follow," he said.
Asked about her chances at the Tokyo Olympics, he responded with a smile: "Let her first qualify. It is really not that easy. Good news is that India have already earned two quota places in her event. But rules demand that the two shooters with best average scores will make it to Tokyo. The final decision will be taken around March 2020. So Mehuli has to keep performing consistently."
Mehuli is aware of that. "My next important event is the Rio World Cup (from August 26 to September 3). Then I have the Asian Championships in September. I have to do very well in these two meets to keep hopes of an Olympic berth alive," she said.
The youngster is aware of the problem of doping in sport. "I mostly avoid medications. I don't really like to take any. I also never take any supplements.
"In my sport, natural food is the best. I really don't need anything else. But in case I ever have to take any medicine, I consult my coach, doctors and my physio," she said.
Karmakar agreed this was one area he was concerned about. "I always consult experts before I allow her to take any. But as she said, she very rarely takes any medication," he said.
"Any medicine I ever take, I have to keep a record of why I took it and when. Whenever we are tested we have to give these details," added Mehuli.
Apart from Karmakar, Mehuli idolises Abhinav Bindra, the first Indian to win an individual gold medal at the Olympics (2008 Beijing).
"He is my idol. But I have never really had the chance to interact with him or take any guidance. I think I have met him twice or thrice and it has generally been very brief. I think I met him at the Youth Olympics and then once in Calcutta. He has congratulated me and wished me luck," she said.
"Joydeep Sir has never put me under any pressure. I don't think of expectations really. Then I can't perform.
"I know people expect a lot from me and I take that as support, not pressure. I follow my coaches instructions and do my job.
"He has never really burdened me with his expectations. Of course there are expectations… of course people want me to win gold. That is all for my good… It is in my hands, it is my responsibility, my job. And I try very hard to fulfil that."
What has upset Mehuli is the exclusion of shooting from Commonwealth Games. "I am sad that we can't compete there any more. Gold Coast (2018 CWG) was wonderful. I was expecting to do better in the next Games. But now we have no chance. That is tough. CWG should include every sport.
"It is wonderful that women's cricket is included. But why keep shooting out?" Mehuli had won a silver at Gold Coast.