Australian Open: Players welcome electronic line judges
Grand Slam at Mebourne is the first to do away with crouching officials scrutinising the lines as part of efforts to stage a biosecure tournament amid the pandemic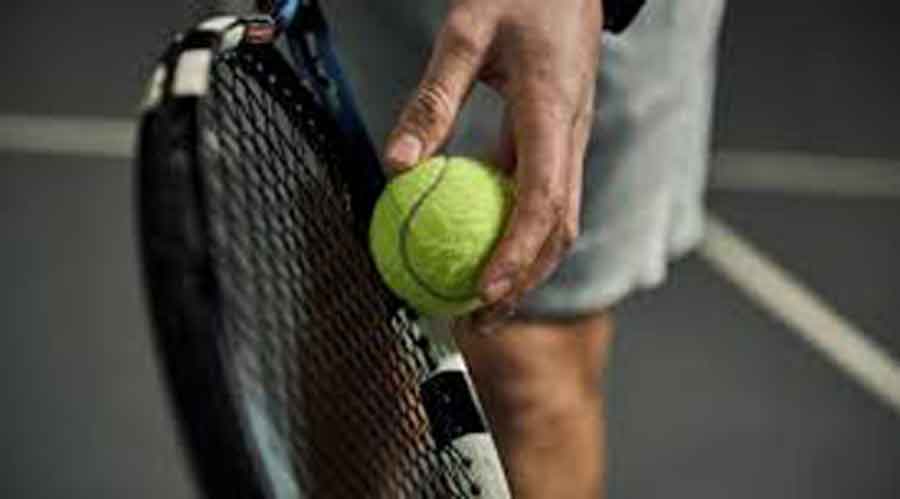 ---
---
The Australian Open looks to have seen the last of the crouching officials scrutinising the lines of the tennis court after they were replaced by technology for this year's tournament — a move that has been largely welcomed by players.
This year's Grand Slam at Melbourne Park is the first major to replace line judges with electronic line calling, a change brought about through necessity as part of a Covid-19 health measure to reduce the number of people required on-site.
It may have deprived tennis fans of courtside drama, but the players are not complaining.
"It saves me the trouble of attempting to challenge or thinking about did they call it correctly or not," said US Open champion Naomi Osaka.
"If they do want to continue this way, I actually have no complaints about it because I think that there's a lot of arguments that aren't going to happen because of this technology."
Line calls are being delivered real time through remote tracking cameras, meaning there have been no angry outbursts from players over close calls — a plus for American Jennifer Brady, who "would rather not argue with people".
Serena Williams has had her fair share of run-ins with line judges over her glittering career. The 23-time Grand Slam champion said her previous experience of the system in Cincinnati left her unimpressed. "But I like it now because ... it takes away a lot of the human error, which clearly I definitely don't need. I should be the biggest fan of that," she said.
Tournament director Craig Tiley was certain that, while the line judge would survive at lower levels, the days when future elite umpires honed their skills by calling the lines at Grand Slams were numbered.
While world No. 1 Novak Djokovic recognised line judges have been part of the game for so long, he was all for the introduction of technology.