Paine upbeat after feel of key centre wicket
The Aussies seriously hope Mitchell Starc, who had a tough time in the ODI series earlier, finds his form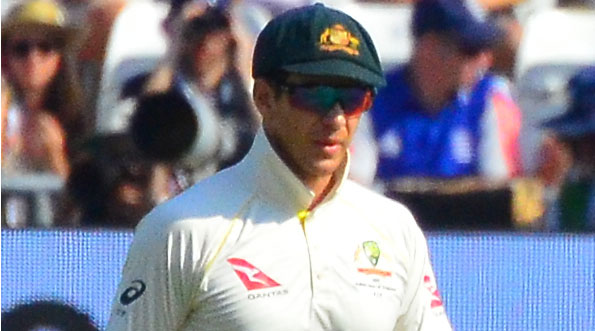 ---
Published 17.12.20, 01:55 AM
|
---
Conditions at Adelaide Oval and training sessions Team Australia have had at the centre wicket have given them an advantage going into the series opener versus India, says skipper Tim Paine.
"We have been lucky to come early to Adelaide. We have trained three nights in a row.
"I think the wicket in Adelaide is going to be a huge advantage for our team. The hardest thing about pink-ball Tests is that we get it once a year and so we're learning pretty much on the job real time and trying to adjust to the conditions.
"We've got three nights at the centre wicket which has been terrific for our group to rejig our memory from what happened last year... Huge advantage for us," Paine said on the eve of the first Test at a virtual conference facilitated by Sony Pictures Sports Network.
The Aussies seriously hope Mitchell Starc, who had a tough time in the ODI series earlier, finds his form. Being the highest wicket-taker at present in D-N Tests with 42 scalps, Australia are relying a great deal on the left-arm pacer.
"Starcy is good to go. He bowled the other night at nets and is in good shape.
"It's absolutely frightening to face him with the pink ball, whether it's day or night. He's a huge asset to have," Paine responded when The Telegraph asked him how Starc had been shaping up.
Although his counterpart Virat Kohli will be leaving the squad after the first Test, Paine does understand how important it is to keep the India captain at bay and not let him make an impact, which could be crucial for India for the remainder of the series.
"When you play against players as good as Virat, they do get away from you and certainly, we've got plans that worked okay against him in the past and hopefully, they will work early enough this week.
"If not, then we have got a couple of other plans too. The great thing about our attack is they are all different. We have got Nathan Lyon and Cameron Green as well," he said.
Australia's job, though, won't be getting any easier once Kohli leaves as they still need to bowl to quality players such as Cheteshwar Pujara and Ajinkya Rahane, Paine pointed out.