Long journey to Ludhiana for East Bengal players
Bus takes players to Ludhiana after they miss train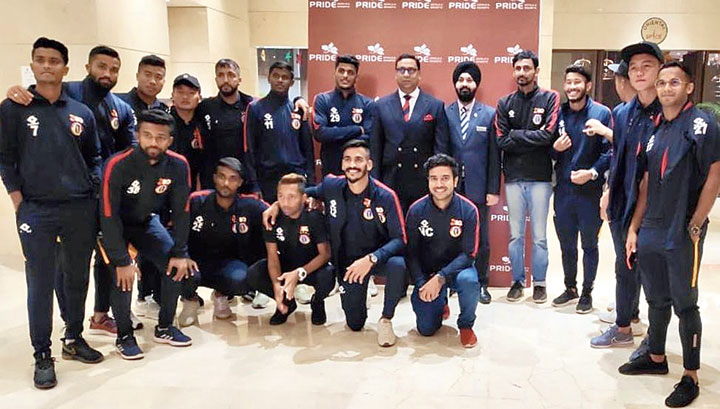 ---
|
Calcutta
|
Published 06.12.19, 09:55 PM
---
East Bengal players missed the train from New Delhi to Ludhiana and now will take the field against Punjab FC in an I-League match on Saturday less than 12 hours after reaching the industrial town. According to sources, the players reached the capital in the afternoon and then started for the New Delhi Railway Station after an extended lunch break.
"We had requested the players to take the metro from Aerocity to New Delhi Railway Station, but the players did not seem interested. That would have taken 30 minutes maximum," the source revealed. East Bengal were supposed to travel to Ludhiana by New Delhi-Amritsar Shatabdi Express which leaves at 4.30pm and reaches at 8.40pm.
While the players took the 10.20am flight to New Delhi on Friday, coach Alejandro Menendez, his assistant Joseph Ferrer and captain Kassim Aidara had flown out of the city for Ludhiana via Chandigarh much earlier.
But that flight also got delayed and the trio reached the Guru Nanak Stadium in Ludhiana, the venue for the match as well as for the pre-match media conference, one-and-a-half hours late.
"By the time the coach arrived at the venue, most of the mediapersons had left," Punjab FC top official Ranjit Bajaj told The Telegraph.
At the media conference, Alejandro vented his frustration on the travel woes.
"I am very worried because the team is in New Delhi now. We played against Real Kashmir just two days ago. We don't know the time when the players will arrive. The risk of injury becomes very high... This is not how it must be in a professional system of football." The frustration of the players could be gauged from the video posted on a social networking platform by East Bengal's Spanish defender Marti Crespi. "We played a match on Wednesday and we have one more important fixture on Saturday.
"We are at the New Delhi Station now and have missed the train to Ludhiana. The club is now trying for an alternative. We are human beings and not machines."
That was around 6.30pm.
After the players missed the train, a bus was arranged and around 8.40pm on Friday they started the journey to Ludhiana. They are not expected to reach before 3am on Saturday morning. The kick-off is slated for 2pm.
The question is why didn't East Bengal leave for Ludhiana on Thursday itself? A source revealed that the recovery session of the players after Wednesday's match was very important.
Ironically, the players now will not even get 12 hours to shrug off the travel weariness.
It's a journey through hell for East Bengal players.