Jacob Martin off ventilator, is taken out of CCU
After a month, Martin spends time with daughters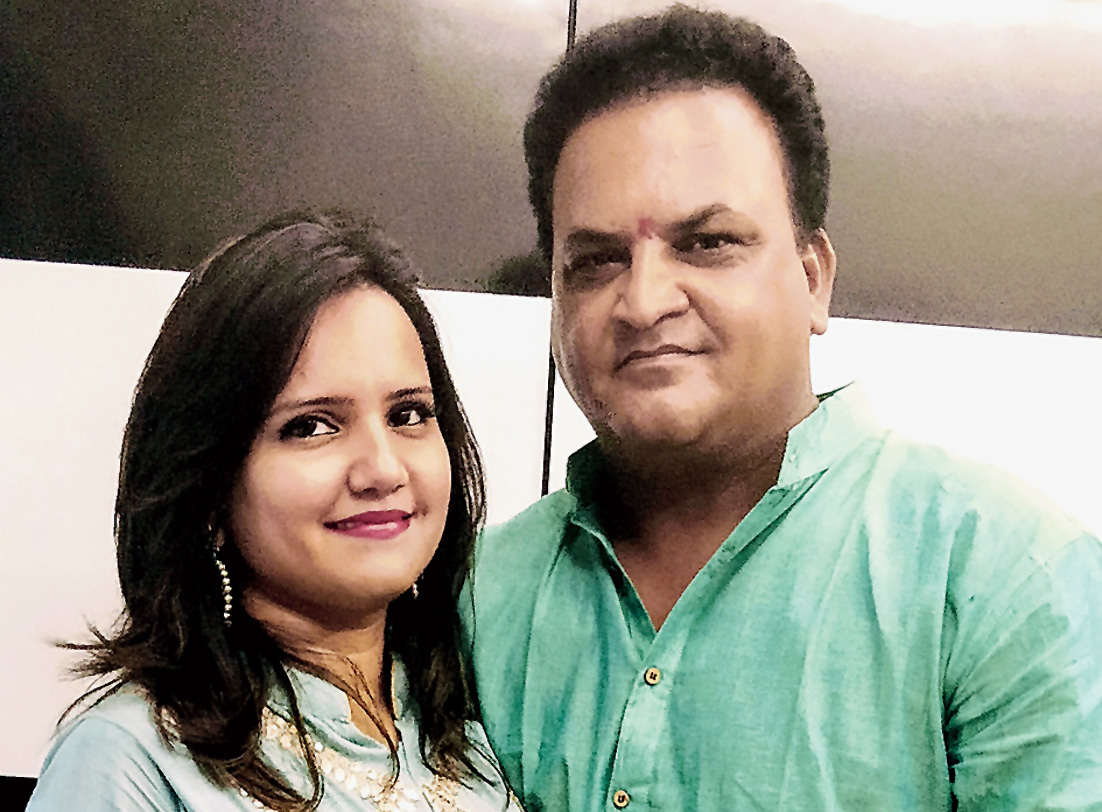 ---
Calcutta
|
Published 29.01.19, 09:33 PM
|
---
Jacob Martin is off ventilator support and out of the Sterling Hospital's Critical Care Unit (CCU). However, the former India batsman continues on 24-hour oxygen assistance.
"My daughters, Udania and Maegan, and I are mightily relieved that Jacob is no longer on the ventilator. He's been shifted to a cabin and, now, it's mostly about the patches of infection in his left lung disappearing," Martin's wife, Khyati, informed The Telegraph around 9.30 pm on Tuesday.
Martin, who suffered severe injuries to his lungs and liver late on the night of December 27, after losing balance while driving Khyati's two-wheeler, had been in the CCU since his admission to the Vadodara facility.
"After a month, Jacob spent about half-an-hour with his daughters... As the tracheostomy incision is yet to heal, he can hardly speak. Still, that he's so much better means the world to us," Khyati added, emotionally.
The accident, according to Khyati, occurred when Martin was returning home after getting ice cream for his daughters.
"Jacob isn't used to driving my moped. He didn't take his car as the ice cream was available nearby. It's while coming back home that he lost balance and crashed into an electricity pole...
"Luckily, Jacob didn't suffer head injuries or else the accident may have been fatal," Khyati, who spent almost all of the past month in/outside the CCU, said.
"We've gone through a real tough period in our lives and I'm grateful to all, known and unknown, who came forward to assist us," Khyati emphasised.
Martin, by the way, continues to be fed via a Ryle's tube. His diet is predominantly liquid, with a small percentage of semi solids.
Relieved too is Sanjay Patel, former secretary of the Board of Control for Cricket in India and the Baroda Cricket Association.
"We're all happy... Jacob will require time for full recovery, but it's great that he's out of the CCU. We were fearing he could pick up other life-threatening infections there," Patel told this Reporter.
Patel, who appealed for funds on behalf of Martin, indicated that Rs 16 lakh had already been paid to the hospital.
"The final bill may be in the region of Rs 30 lakh... The Board, as you know, has only released Rs 5 lakh," Patel observed.
That, of course, is disgraceful.
Last week, Patel called for the setting up of a "corpus fund" by the Board to take care of former India cricketers who could meet 46-year-old Martin's fate.
While Sourav Ganguly, under whose captaincy Martin made his India debut, has extended a helping hand, Ashish Nehra, Zaheer Khan, Irfan Pathan and Munaf Patel are "waiting" with their cheques ready.
"I'll let them know once it's clear what remains to be settled at the hospital," Patel pointed out.
As reported in these columns last Saturday, a host of match referees and umpires on the Board's panel for domestic matches have together contributed well in excess of Rs 3.5 lakh towards Martin's treatment.
Then, IPL champions Chennai Super Kings have transferred a sum of Rs 3 lakh to Khyati's account.
Gestures have been there in plenty. But why can't the Board take care of all the medical expenses?
The existing rules/prevailing protocol needs to be urgently revisited.