India will start the series with the upper hand: Sachin Tendulkar
The Master feels Australia would be less challenging than South Africa and England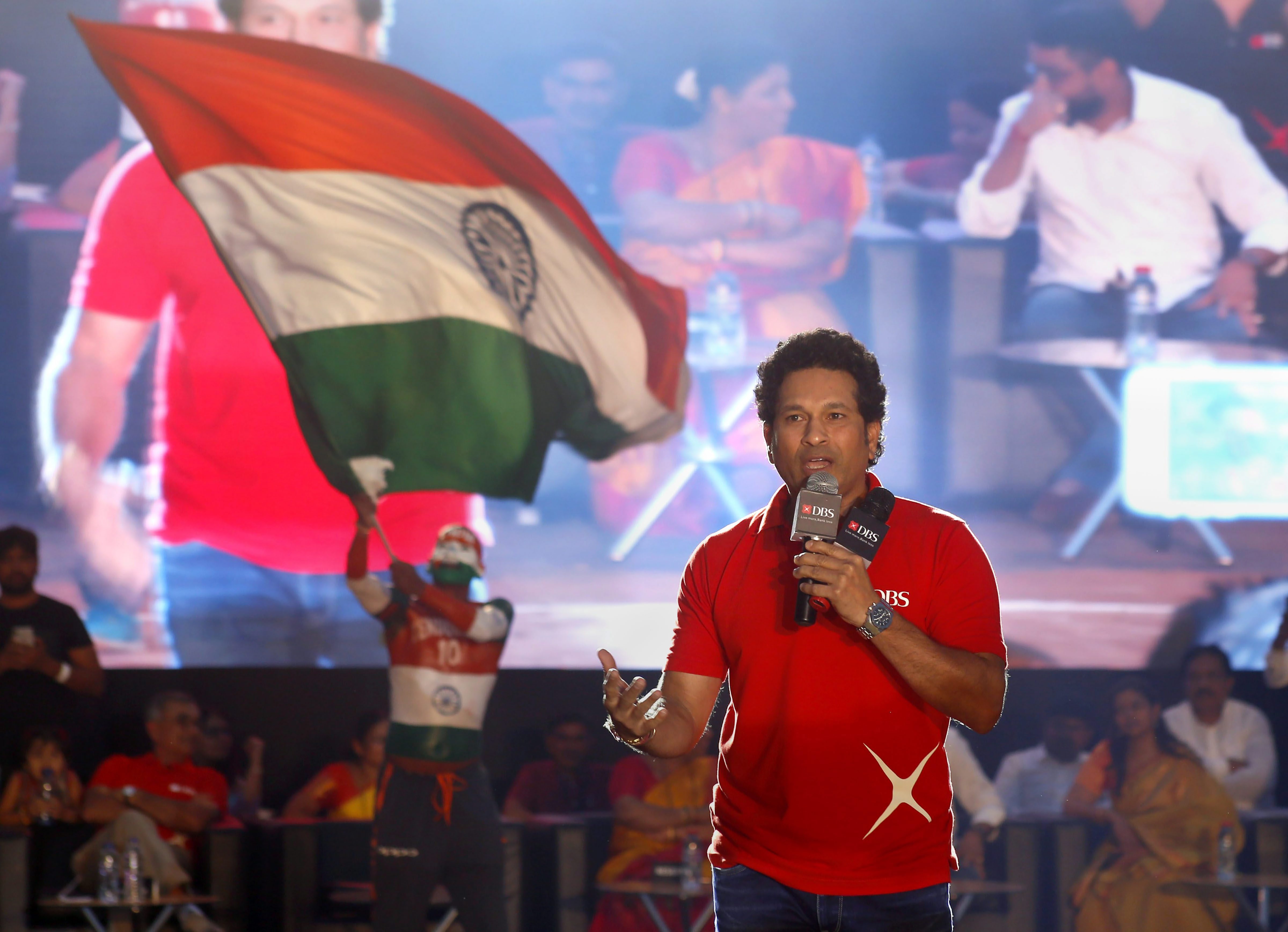 Sachin Tendulkar pointed out that the "nature of wickets" will have a significant bearing on the outcome.
PTI
---
Mumbai
|
Published 04.12.18, 10:33 PM
|
---
India, according to Sachin Ramesh Tendulkar, go into the four-Test series against Australia with the "upper hand."
"It's difficult to make a prediction, and I generally do not, but I do feel that Virat Kohli's team will start with the upper hand," Sachin, The Master, told The Telegraph on Tuesday.
The series begins in Adelaide on Thursday and the caravan stops in Perth and in Melbourne before one gets to the concluding Test, in Sydney.
Sachin elaborated: "Where challenges go, I think the series would be less challenging than the ones in South Africa and in England at different times this year."
India neither took the series in South Africa nor in England, although a Test match each was won in both countries.
Sachin, who grew enormously as a cricketer on his maiden tour of Australia (1991-1992), pointed out that the "nature of wickets" will have a significant bearing on the outcome.
"Compared to India, Australia's batting is weaker, but their bowling attack is still good and, obviously, is their strength...
"So, would seaming wickets be offered to enable Australia's new-ball bowlers strike early at India's top order or will they only be hard and bouncy? I'm very keen to know...
"If the wickets are no more than hard and bouncy, with no lateral movement, then it would be easier for India's strong batting line-up," Sachin maintained.
Seaming wickets, Sachin believes, will make the series "close."
Sachin emphasised the need for the basics to be got right by Virat and his men.
"The batsmen have to get runs and the bowlers must get wickets. Each player has to enact the role assigned to him. Such basics don't change and, let's remember, a captain is only as good as his team," Sachin observed.
Sachin reminded that the openers would have a critical job to do: "The lesser the pressure on the batsmen down the order, the better...
"Batting first, we cannot afford to total less than 400. If Australia have first strike, then they must not be allowed to get in the region of 300-325."
"Most unfortunate" is how Sachin described the left ankle injury to young Prithvi Shaw, which has ruled him out of the opening Test.
"I'd say it's most unfortunate, but Prithvi is only 19 and surely has many years in the India cap ahead of him. Injuries happen. They are part of sport and, indeed, life itself...
"I'm sure the team must have been looking to play Prithvi (as one of the openers). That way, then, India's plan has to be rejigged," Sachin commented.
Prithvi, by the way, is a centurion on Test debut.
Sachin had high praise for India's bowling attack, in particular the quicker men.
"There's so much variety, from Ishant Sharma to Bhuvneshwar Kumar, Umesh Yadav to Mohammed Shami. This is a distinct change from teams of the past, which is why there's that much more interest on the wickets to be offered over the next four-plus weeks," Sachin said.
Could the turmoil in Australia's cricket for much of the year actually bring Tim Paine and Co. together?
Sachin answered: "Coach Justin Langer has already spoken of the need to bond even more closely. No doubt, Australia will compete hard, for it's in their nature. That, of course, applies to all sport, not exclusively cricket...
"I'm sure the senior guys in our team are aware of that and would be preparing accordingly."
The one-to-one ended on that note as Sachin had to rush for a meeting with his band of men and women who work on Brand Tendulkar.