I'd have loved to play for passionate India: Boycott
130 lots of memorabilia from legend's collection up for auction till tomorrow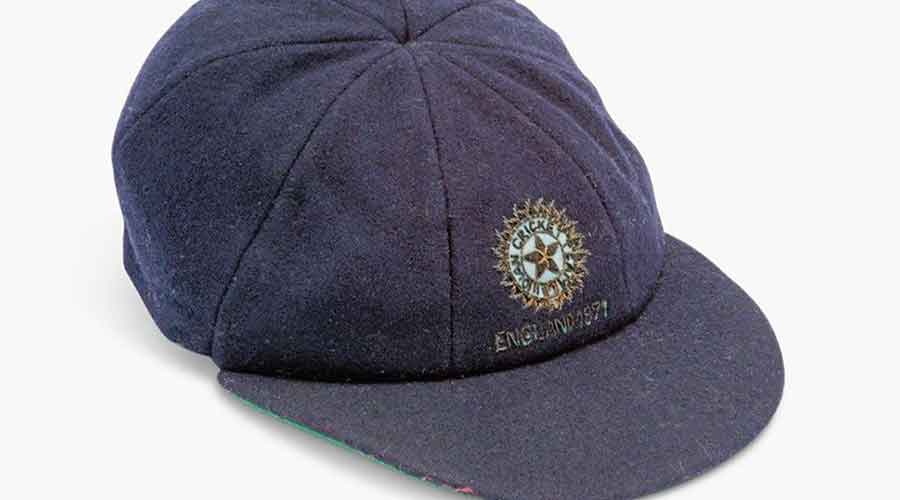 ---
London
|
Published 15.11.20, 03:08 AM
|
---
England legend Sir Geoffrey Boycott, who is selling part of his cricketing memorabilia through a Christie's online auction in London, has made a startling admission in an exclusive interview with The Telegraph.
Boycott, a proud Yorkshireman who has always had the reputation of telling it like it is, says: "If I hadn't played for England I'd have loved to have played in or for India. Everybody is passionate about cricket, like me, everybody. It's a fantastic place to play. I love India."
Now 80 and having survived cancer, he is in philosophical mood: "You have to try and be positive and find as much good advice as you can. Even then you have to cross your fingers and hope for good fortune. Staying alive is the most precious gift we have."
As for his plans, he says: "I'd like to go to India and do a little bit of commentary in the future."
He reveals how he missed his chance with IPL: "When the first IPL was played (in 2008), I was called up by Lalit Modi and asked to be one of the commentators. I was in Cape Town at the time writing a book and knew that I couldn't make the deadline and also commentate on the IPL so I turned it down. I regret that now."
He points out: "I'd love to go back to India in general. One of my favourite places in the whole world is the Lake Palace in Udaipur, beautiful. I've never been to Shimla and I'd love to go there. Sunny Gavaskar told me about it and said it was stunning."
Included in the 130 lots in "The Sir Geoffrey Boycott Collection" — fans have until November 16 to put in their bids — are caps which were gifted to him by Gavaskar (£3,000-5,000) and Barry Richards of South Africa.
"I personally asked for those caps as I had immense respect and admiration for those players," he says. "Sunil Gavaskar and Barry Richards were the two best opening batsmen during my career. They were unbelievable players."
As a commentator, who was knighted last year by the admiring former Prime Minister Theresa May, he is regarded as being tough but scrupulously fair. 
According to the man who scored 8,114 runs in 108 Tests, with 22 centuries and an average of 47.22, "in commentary there are two types: the commentator who sets the scene and the other is the expert that gives the opinion. John Arlott, Brian Johnston, Harsha Bhogle didn't need to have been in the heat of the battle to be amazing commentators. However, for the expert summariser it's a great help to have been there having faced 90mph bowling. If the most you've ever faced is 50mph in a club match, you can't have any concept of the raw fear that fast bowling can put into people."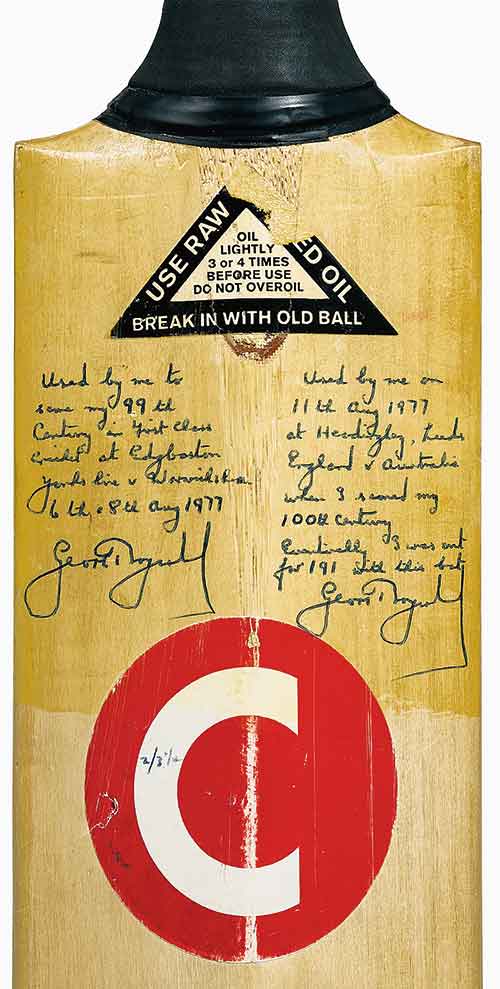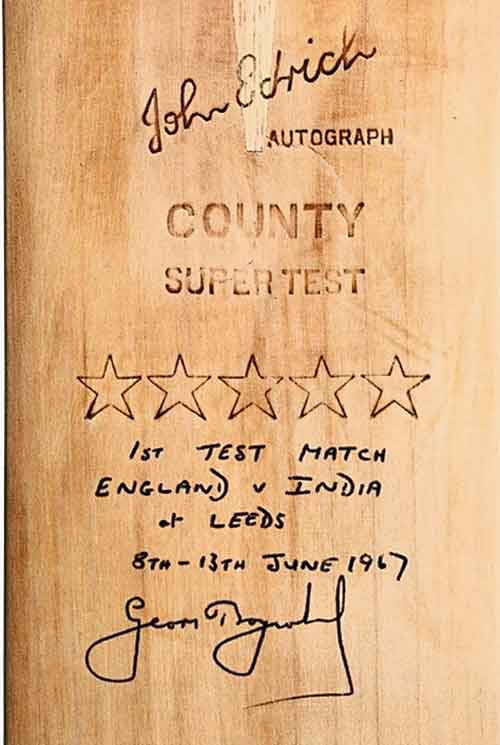 Of the present Indian team, he offers this opinion: "I think they've got good seam bowlers now which hasn't always been the case. They have relied a lot on individual seamers like Kapil Dev but you need a good group of fast bowlers, really. I think (Jasprit) Bumrah is a top class bowler. The hardest thing for Indian batsmen is they play on such dry, good batting surfaces at home and it's really tricky to change your technique when it's overcast and the ball is moving around. Seamers do the damage in England generally and ball keeps its shine for longer. They could do with more warm-up matches to let the batsmen get used to English conditions."
Boycott explains he is having to part with so many of his cricketing treasures simply because he no longer has room to display them. "It's been up in the attic, boxed up with nobody to see, which is a real shame. I'm not famous enough or important enough to make a museum so therefore it's best if it goes to cricket lovers and supporters around the world. Hopefully it goes to people who enjoyed my cricket as much as I did."
Lot 100 appropriately is the bat (estimate £30,000-50,000) with which he scored his 100th First Class century — it was against Australia at Headingley, his home ground, in August 1977. There is also the bat (price estimate £2,000-£3,000) with which he made a record 246 not out against India, also at Headingley, in June 1967, plus a stump from that match, which England won by 6 wickets. The bat (£3,000-5,000) used to score 105 at Delhi in 1981, taking his Test tally to 8,114 runs, then a world record, is in the sale. There is also his cap (£700-1,000) from the England v India centenary Test at Lord's in July 2011 — presented to him as a former England captain.
Boycott and leading players from around the world have donated items to a separate Christie's "Twenty20 Charity Cricket auction". The money will be used to support cricket-related charities.